Woman accused of stabbing boyfriend's ex-girlfriend, mother out on bail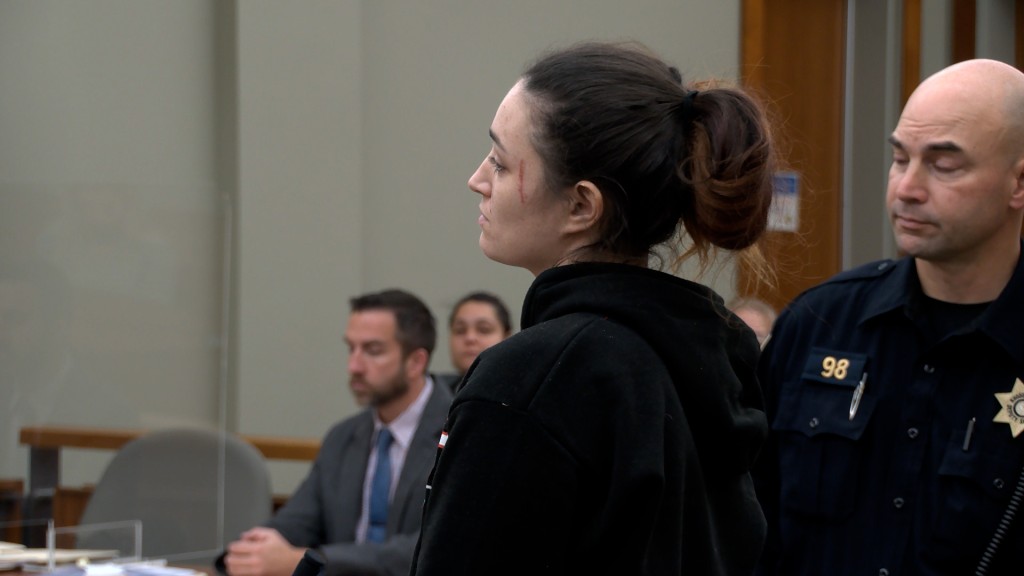 WARWICK, R.I. (WLNE) — A woman accused of stabbing her boyfriend's ex-girlfriend and mother with a knife in Cranston is out on bail.
The stabbing happened just after 11:30 a.m. Sunday on Alto Street.
Col. Michael Winquist said Shania Vincent, 23, "slashed" the mother and daughter in the arm and hand while they were arguing.
Vincent, who's from Warwick, then left the scene with her boyfriend in a Jeep Liberty. That vehicle was later found in Warwick.
The 23-year-old was later arrested.
In court Monday, Vincent was held on $10,000 bail and ordered not to have contact with the women.
According to the court's clerk office, Vincent posted bail.
She's expected to be back in court in February.