Woman questioned for allegedly vandalizing memorial in Providence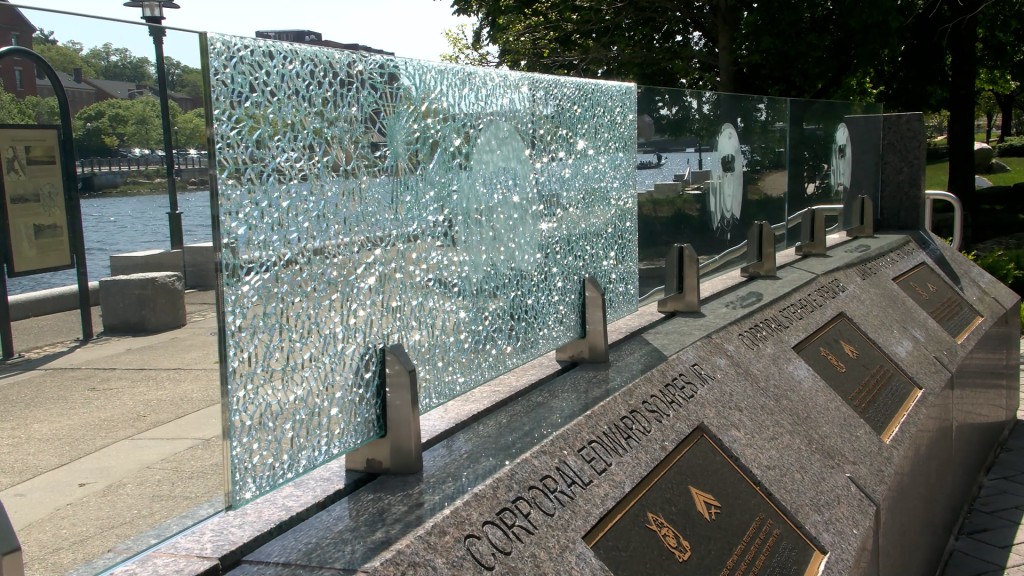 PROVIDENCE, R.I. (WLNE) — A woman was questioned by police after allegedly vandalizing a memorial honoring fallen marines over the weekend.
The woman, only identified as a 46-year-old, was spotted entering the Public Library on Empire Street on Monday.
Police then took the woman into custody for questioning over the shattering of the "The Rhode Island Nine" memorial.
The woman allegedly admitted to police that she was at the scene, and had knowledge of the damage to the memorial. She told police she was "in an agitated state at the time."
Police said the woman displayed "erratic thought processes" during the interview, and was held for a mental evaluation.