Woman Assaulted for Flying Trump Flags in Fall River
Police Say Two Women Attacked Driver Over Flags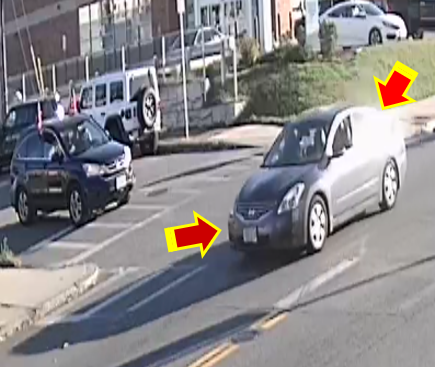 FALL RIVER, M.A. (WLNE)- Fall River Police investigating an assault and battery in the city.  It happened last Thursday near South Main Street and Hall Street.
The preliminary investigation revealing that a woman was physically assaulted by two other women for driving a car with Trump flags on display.  
Those suspects were seen driving the gray Nissan Altima in the image above.  Police are still investigating and are looking for anyone who may have witnessed the incident.
Fall River Police say the driver with the pro-Trump flags had an 11-year-old in the car with her. 
The driver was in normal traffic and then two women in another vehicle began to shout at her. 
As the driver pulled over to pick up her boyfriend, the two women continued shouting obscenities.
The department says the two women then got out of their car and punched the driver in the face. 
©WLNE-TV/ABC6 2020