Woman dies after crash involving dump truck in Glocester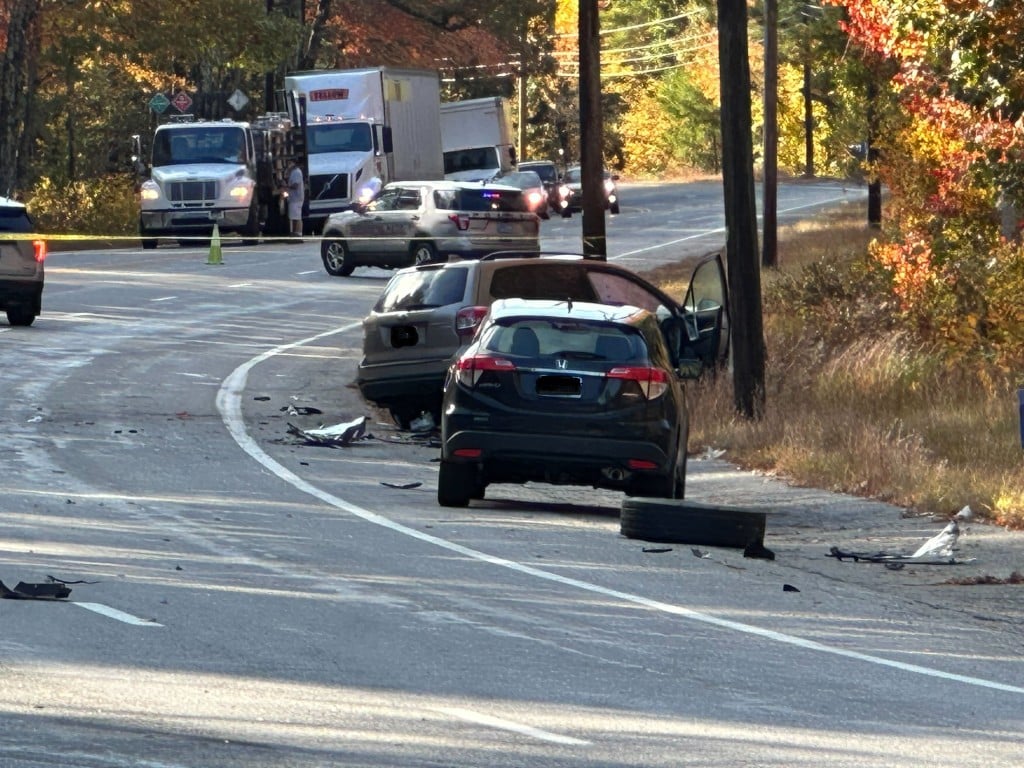 GLOCESTER, R.I. (WLNE) — A crash in Glocester Friday afternoon has left one woman dead.
Glocester police responded just before 3 p.m. on Putnam Pike near Ted's Auto. The crash involved two SUVs and a dump truck.
The driver of one of the SUVs, identified as a 66-year-old woman, was taken to Rhode Island Hospital. She later died from her injuries.
Three children in the same SUV were also transported to Hasbro Children's Hospital for non-life threatening injuries.
The driver of the other SUV, a 38-year-old woman, of Putnam, Connecticut, was evaluated at the scene.
The driver of the dump truck, a 55-year-old man, of North Providence, was also checked at the scene.
Ted Bibeault, who witnessed the crash and jumped into action, described the moment as shocking.
"Fifty times the normal bang of a trash can, that's what is sounded like," said Bibeault. "The screeching noise. The truck was sliding sideways. The dust looked like a tornado came through."
No further information was released.