Woman dies in Providence drive-by shooting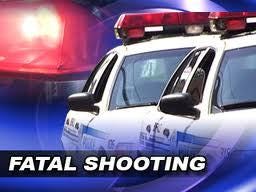 PROVIDENCE, R.I. (AP) – Providence police are investigating the death of a 21-year-old woman who was shot several times as she drove on a South Providence street.
The woman's identity was not immediately released Sunday, but police say she was shot around 1:50 a.m. Saturday on Broad Street
by one or more people chasing her in a second car.
The Providence Journal reports her car struck a tree and overturned, and that the second car fled before police arrived.
The woman was pronounced dead at Rhode Island Hospital, and at least one of her two male passengers was injured. Police say all three are Providence residents.
The investigation remained open Sunday. Her death is the city's 11th homicide of 2011.
(Copyright 2011 by The Associated Press. All Rights Reserved.)