Woman escapes, two dead in apparent murder-suicide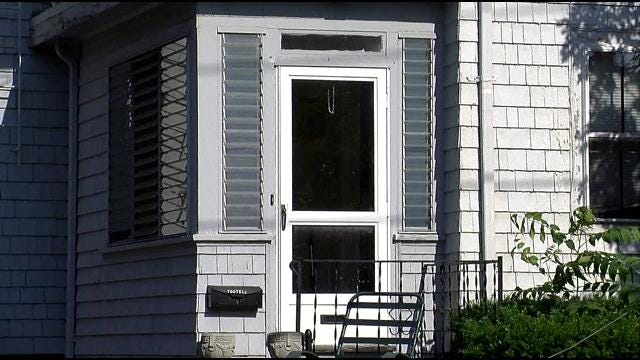 By: Melissa Randall
mrandall@abc6.com
Two people are dead after a murder suicide in Pawtucket. Police say the motive in the shooting may have involved a relationship gone badly. A third person was home when the shots rang out, but she was able to escape. Police say that the shooter was her ex boyfriend and that the two had recently split up.
Hours after police cleared the scene yellow tape still hangs from the fence behind 96 North Bend St. The Pawtucket man who lives there was shot and killed by his girlfriends ex, Robert Amado, 43 of Carver, Mass.
"He found out where she was. He fired several shot through the window, and then broke in the window and then shot the male several times," said Major Arthur Martins of the Pawtucket Police Department.
While Amado was shooting the victim, Timothy Robillard, 45 of Pawtucket, a woman was able to get away.
"She fled as soon as she saw Mr. Amado coming through the window and she heard the gun shots. As soon as that occurred she felt her life was in danger and she fled," said Major Martins.
Neighbors describe the chaos at the scene.
The shooting happened around 10 PM.
"I was inside my apartment when I heard like 5 loud cracking shots and I thought it was fireworks but then I heard like a scram afterwards so," said neighbor Brad Scott.
Investigators say Amado fired off 5 or 6 shots from his revolver. By the time police arrived the two men were dead. Amado had shot himself in the chest.
The incident has left many area residents rattled.
"That was awful. Terrible, and its two houses down," said one neighbor.
Police say residents should be at ease. They do not believe anyone else was involved.
Investigators are looking into whether there may have been a history of domestic violence.
© WLNE-TV 2014
@MelissaARandall