Woman found dead in Plainville, son arrested on murder charges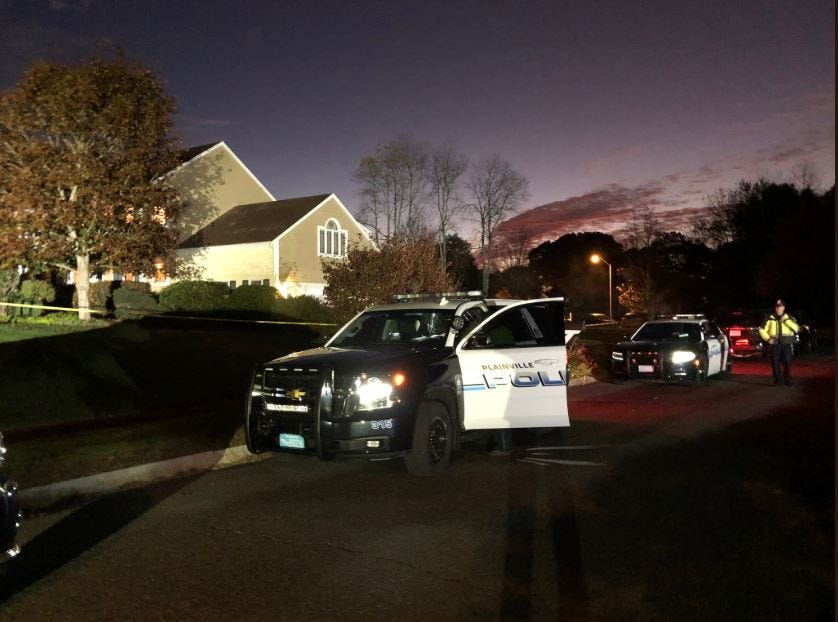 By: News Staff
Email: news@abc6.com
Twitter: @ABC6
PLAINVILLE, M.A. (WLNE) – Police reported to Landau Road on Thursday night in Plainville for an apparent homicide.
The victim, 51-year-old Carlyn Murphy, was found dead just after 10 p.m. with several stab wounds to her neck and chest.
Her husband Patrick Murphy, made the call to 911 telling police he believed his son was responsible.
"We're shocked," neighbor Christine Cummings said. "This neighborhood is a wonderful neighborhood and we're really saddened to hear about what happened."
The son Sean Murphy, 21, was arrested soon after the murder at Patriot Place where police say he was there to see the movie "The Joker."
Sean admitted to police that he killed his mother.
He told police that he was out shopping with his Dad in Mansfield and asked for car keys.
Sean proceeded to drive back home. That's when he told police that he grabbed a butcher knife behind his shopping bags and stabbed his mother to death.
Sean said he wanted his mother to die quickly but realized it took longer than expect and said he should have stabbed her in the heart, according to police.
Justin Laporte knows Sean from his childhood who remembered him as a "nice enough kid" and was quiet.
Laporte said he kept to himself but wasn't a "loner."
"The feedback that I hear around the neighborhood is that it's a loving family, and so that's why it's such a shock to us," Cummings said.
Sean was ordered held without bail and will back in court next month.
A motive for the murder is still unclear.
©WLNE-TV/ABC6 2019