Woman goes to the hospital for stomach pain, leaves with baby boy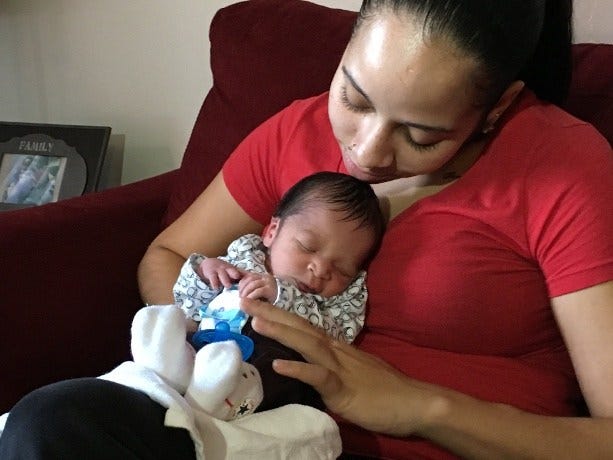 By: News Staff
news@abc6.com
A woman checked into a hospital complaining of a stomach ache, only to find out she's pregnant and about to give birth.
New mom Ileana Martinez is trying to make sense of the last couple of days, when she went to the hospital and left with 5 lbs. 4 oz, Jaxson.
Martinez says she was on birth control taking a shot every 3 months.
"I didn't gain weight and I'm still trying to figure out how he was in my stomach," said Ileana Martinez. "They end up admitting me …as they put sensors around my stomach to check heart beat… my water breaks, and it went from you're maybe 15 weeks pregnant to you're 36- 38 weeks and you're' giving birth now."
The 23-year-old even says she was told she was not pregnant during a hospital visit this past spring.
"I'm so young. And I had a car accident in April. The lady asked me if I could be pregnant I said no. I was in that hospital and after the testing she said you're not," said Ileana Martinez. "He's perfect and even his father thought this was a prank, we called him while I was pushing […]The nurse had to drag him into the hospital room saying yes it's a baby and you need to be in the room."
©WLNE-TV / ABC6 2016