Woman had tumultuous relationship with fiancé charged in her death, prosecutors say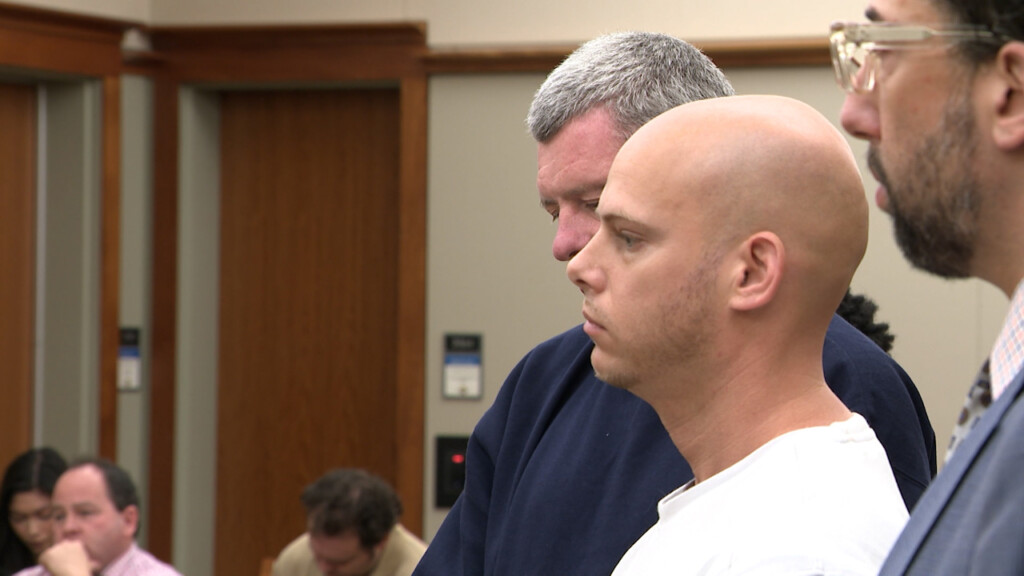 WARWICK, R.I. (WLNE) — A woman who was killed in Coventry in December had a tumultuous relationship with her fiancé who's charged in her death, prosecutors say.
Leila Patricia Duarte Da Luz's body was found on Dec. 21 by a fisher at Carbuncle Pond.
In court Wednesday, prosecutors say, Da Luz, 34, was in the water for several hours. She was alive when she entered the water. The victim was later found with cuts on her head from blunt force trauma and drowned.
An autopsy report found she was eight to 10 weeks pregnant. The 34-year-old was found wearing an engagement ring.
Duarte Da Luz was identified a week later after a family member filed a missing person report with Brockton police.
Prosecutors say Duarte Da Luz's relationship with her fiancé, Gary Gromkiewicz, was on-again, off-again.
He was seen at a Macy's buying a diamond ring for his longtime girlfriend, prosecutors say.
The couple, prosecutors say, got into an argument over the money he spent on the ring.
Prosecutors say Gromkiewicz and Michael Lambert, who met in prison 20 years ago, killed the pregnant woman in cold blood, drowning her in the Carbuncle Pond. Lambert was out on parole at the time of Da Luz's death. He had previously been convicted in a 1995 murder.
A week after the murder, prosecutors say that Brockton police contacted Gromkiewicz, who's from Lincoln. He claimed he had no idea where she was.
Cell phone data that prosecutors read in court Wednesday, from the early morning hours of Da Luz's death, showed Gromkiewicz, Lambert, and Da Luz getting into a car together and traveling from Brockton, into Rhode Island, through Lincoln and Pawtucket before ending up in Coventry at Carbuncle Pond.
Surveillance video captured the three of them throughout the night at different places, such as a Shell gas station in Brockton and 7/11 in Lincoln, in a black Jeep Cherokee, which belonged to Lambert.
A month after Da Luz's death, prosecutors say a Jeep mat was found at the Cranston cemetery and after a subsequent search of Lambert's car, police found his Jeep to be missing a mat that matched the one found in the cemetery.
In the days following Da Luz's disappearance, police contacted Gromkiewicz to ask him if he had seen Da Luz recently.
When asked if he had any contact with her, he said, "I don't know — maybe a few days ago. She hasn't answered my text."
He also allegedly told police, "If you find her don't call me. I don't care" before hanging up.
In court, Gromkiewicz and Lambert were held without bail. No plea was entered.