Woman mugged at gunpoint on Hope Street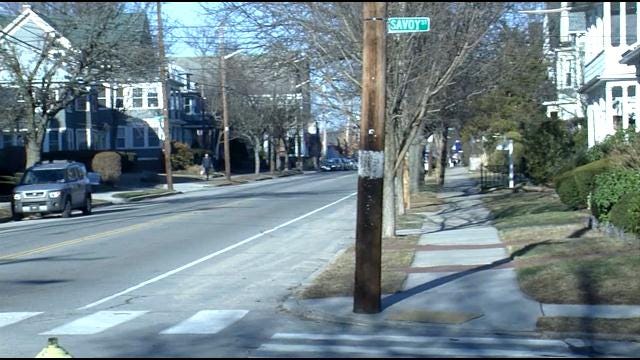 By Mike Lacrosse
The search is on for the men who mugged a Pawtucket woman while she was walking home from work.
Patricia Phelan was leaving her job last week at the Jewish Alliance Center off of Hope Street when she says two people stopped her and asked for money. When she told them she didn't have any, they pulled out a gun and stole her cell phone.
Phelan is hoping women in the area will now be on alert.
"It's not the place you think you have to worry about it you know. I walk through some rough neighborhoods when I go home at night and you know there are places where I know I shouldn't take my phone out or I shouldn't have my head phones on or I should be really aware of my surroundings and Hope Street never seemed like one of those places."
Police say they are investigating, but aren't saying if this is connected to other muggings in the area.
(C) WLNE-TV 2013