Woman offers $1K reward for return of American flag clutch purse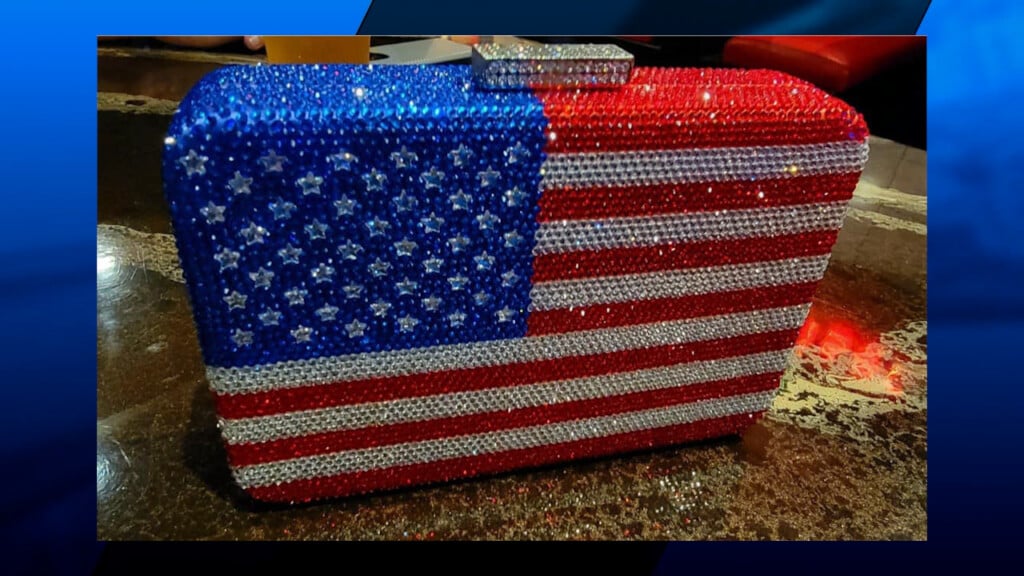 BRISTOL, R.I. (WLNE) — Bristol police are helping a woman find her patriotic clutch that went missing while she was watching fireworks.
Police said a woman reported that she was at the Elks Club in Bristol Monday night, when she noticed her American flag clutch was gone.
The department shared a photo on social media of a red, white, and blue bedazzled bag, complete with stars and stripes.
The woman is offering a $1,000 reward for the clutch and everything inside.
She said there's one item in the clutch that's especially important to her.
Anyone with information on it is asked to call Det. Adam Clifford at 401-253-7766.