Police shoot man after woman shot and killed at Middleboro home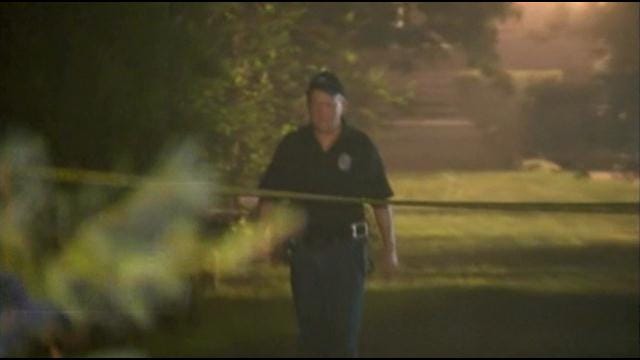 By: Alexandra Cowley
Middleboro police responded to 174 Highland Street Thursday night for reports of a woman shot and bleeding in her driveway.
When they got there, they found 65-year-old Norma DesRoche lying in the driveway with a gunshot wound to the chest. Her husband and another individual were performing CPR.
They were immediately alerted to another man, identified as 52-year-old Thomas Buttimer, who was standing in the driveway pointing a gun at police. He was ordered multiple times to drop the weapon and didn't comply. Police were forced to shoot Buttimer, wounding him.
DesRoche was transported to the hospital where she was pronounced dead. It's unclear at this time what the relationship between DesRoche and Buttimer is, but we do know they knew each other. Buttimer was staying at the home with the couple.
Grant Schilling lives nearby and says he heard a woman's screams Thursday night.
"We were coming out of the house when my friend was like I just heard somebody scream and I was like I don't think that's true kind of in the middle of nowhere you never hear anybody," Schilling said.
At first Schilling didn't think anything of it, until he heard the screams himself.
"I heard somebody scream, and then we all heard it again, and it was clear that it was a group of people kind of freaked us out," he said.
The normally quiet neighborhood has been turned upside down by the violence. Neighbors are in shock.
Buttimer is recovering at a local hospital. He's been charged with assault with intent to murder on the police officer.