Woman shot, killed by Easton police after wellness check identified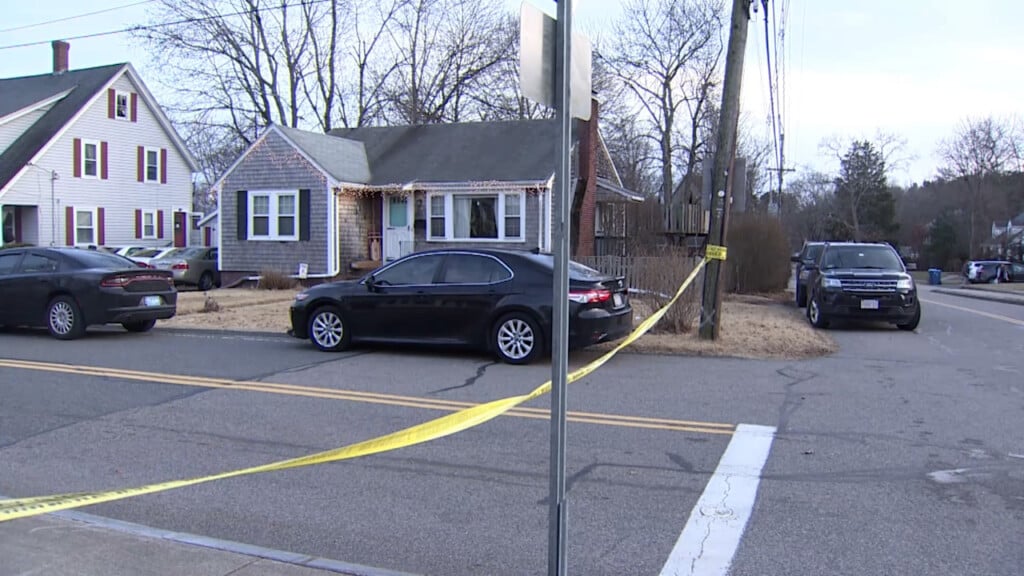 EASTON, Mass. (WLNE) — The Bristol District Attorney's Office on Monday identified the woman who was shot and killed by Easton police over the weekend.
The shooting happened just before noon Sunday on Spooner Street.
District Attorney Thomas Quinn said police received call from an Ashland resident requesting a wellness check be conducted for his mother in Easton.
The caller said his mother told him she "had injected herself with a dangerous amount of insulin in an attempt to commit suicide."
When Easton police arrived at the Spooner Street home, they found 56-year-old Marianne Griffiths and other family members.
"After a brief discussion with her, she ran downstairs and threatened that she would shoot the police and herself," said Quinn.
After officers had evacuated other residents from the home and set up a perimeter, the woman approached the front door and pointed what appeared to be a rifle at the officers, Quinn said.
An Easton police officer fired a single shot and killed the 56-year-old.
"Once police re-entered the home, they secured the rifle Griffiths was holding, which turned out to be a pump action BB gun," said the district attorney.
"Preliminary information obtained thus far indicates Griffiths suffered from long-term mental health issues and suicidal ideation," he added.
The officer has been placed on administrative leave.