Man attacks dog with machete in Taunton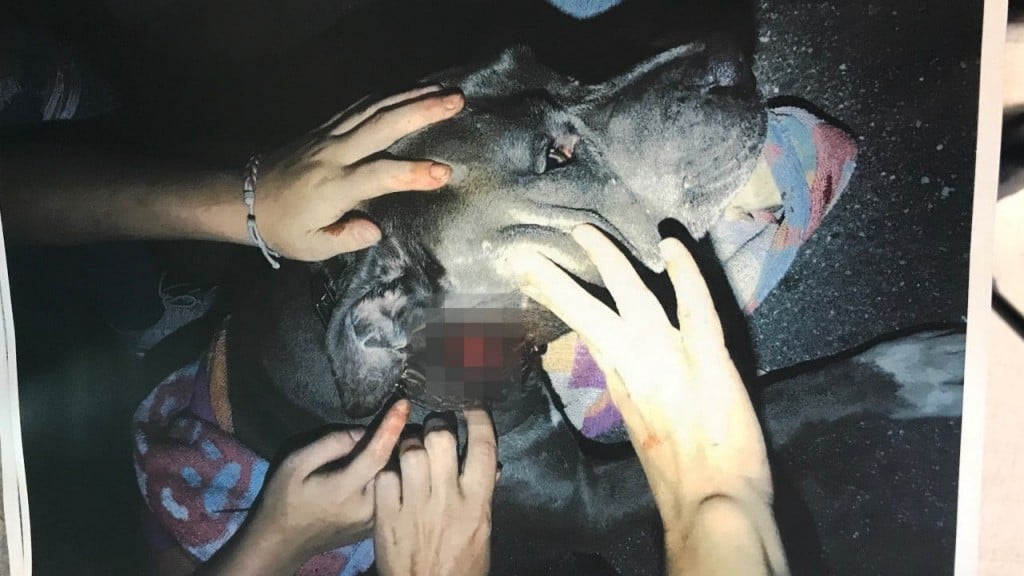 By: News Staff
Email: news@abc6.com
Twitter: @ABC6
TAUNTON, Mass. (WLNE) — An out of control man with a machete attacked a pit bull in the street while also slicing the dog's owner as she tried to stop him.
Now police are at a standstill as witnesses and the dog's owner are refusing to cooperate.
A wild night in Taunton has left a dog and his owner with stitches while witnesses are still scratching their heads over what happened.
"It is quite bizarre, I have no idea what would trigger someone from a prior incident to grab a machete, walk down the street and attempt to cut the dogs head off," said Lt. Paul Roderick of the Taunton Police Department.
Taunton police responded to Church Street around 8:30 p.m. Monday night to find a male pit bull suffering from multiple stab wounds.
Witnesses described a strange scene involving a suspect wielding a machete.
"The male party came up and tried to cut the dog's head off and was screaming that when he was attacking the dog," said Lt. Roderick.
The dog's owner was also cut while trying to protect her pet. She was treated at Morton Hospital and released.
So far, the dog's owner and the neighbors who came to the dog's aide are not playing ball.
"All of the humans, if you will, have been uncooperative with the investigation," said Lt. Roderick.
"Someone needs to talk for something to get done. And a lot of people just don't want to. Don't want to get involved," said Taunton Animal Control Officer, Manuel Massa.
In the meantime, King, the 5-year old pit bull, is recovering from the attack.
Vets sewed up three large gashes and the dog remains with animal control.
At this point there has been no arrest in this case but police are taking things very seriously.
The dog is being kept at the Taunton Animal Shelter until the criminal investigation is complete.
Investigators are hopeful someone will come forward so the suspect can be charged.
©WLNE-TV / ABC6 2017