Woman Survives Crash Over Embankment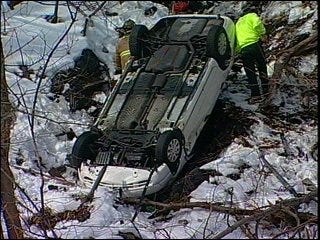 ABC6 is following a story of survival following a horrific crash in Cranston.
ABC6 first brought you the story on Monday night, a car jumped a now band and rolled down a steep embankment in Cranston. The car was left teetering on its roof, but amazingly the driver was not seriously injured.
The driver, a 69-year-old woman did suffer a broken arm, but was released from the hospital shortly after doctors addressed the issue. Wednesday she was home, talking with ABC6 Reporter John Guice.
Here's her story…