Woman who survived wrong-way crash on I-295 speaks out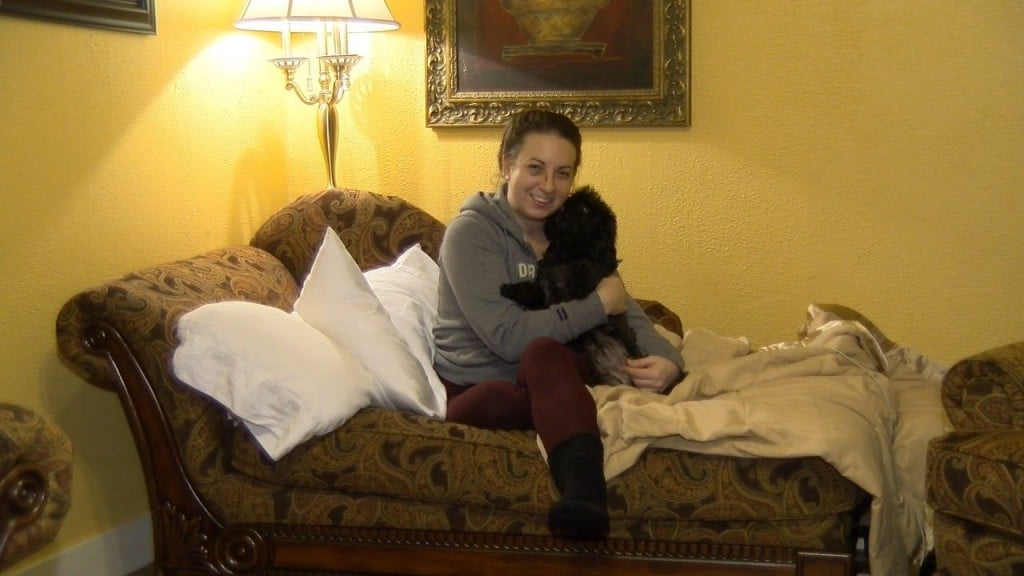 By John Krinjak
Email: jkrinjak@abc6.com
Twitter: @johnkrinjakABC6
PASCOAG, R.I. (WLNE) — As she rests in her mother's Pascoag home, Samantha Kennelly still can't remember the crash on I-295 in Johnston last week that left her with a concussion and bruising up and down her body.
"So the first thing I can recall is being in the ambulance and asking like where am I. But the actual accident, I don't remember any of it. I don't remember seeing a car coming at me or anything," said Kennelly.
Even though her brand new car was totaled, she says she might not be here without it.
"You know all these small things that happened in my life-me getting promoted at work got me a new car. Getting a new car saved my life in this accident. If I would have been in the Honda Civic it would have just crumbled," said Kennelly.
By her side is Kennelly's dog Scarlett, who went missing for a day after the crash.
"I'm really happy my family did not tell me all the bad stuff while it was happening, and so when I was reunited with her it was just like there's my puppy, she's okay," said Kennelly.
Fiance David Keenoy says he's still struggling to process it all.
"There's so many positives, like she keeps saying. Thank God she bought the car, thank God for everything. There's so many thanks, like to the people that helped her. I'm glad I have my family," said Keenoy.
For Steven Lipps, the passer-by who pulled her out of the car–Kennelly feels especially thankful.
"Just thank you for stopping," Said Kennelly.
And for Robert Allen, who police say was drunk when his truck plowed into her, a surprising show of sympathy.
"I feel like for someone to have been drinking that early and to be by himself-they must be dealing with a whole lot of pain and suffering themselves to have put themselves in that situation. I hope he finds help. I'm truly not mad, because it would be a waste of energy to be mad," said Kennelly. "I guess because I'm so grateful. I think being grateful and being alive-it makes you appreciate more."
© WLNE-TV / ABC6 2017