Convicted Killer, Woodmansee, Registers to Vote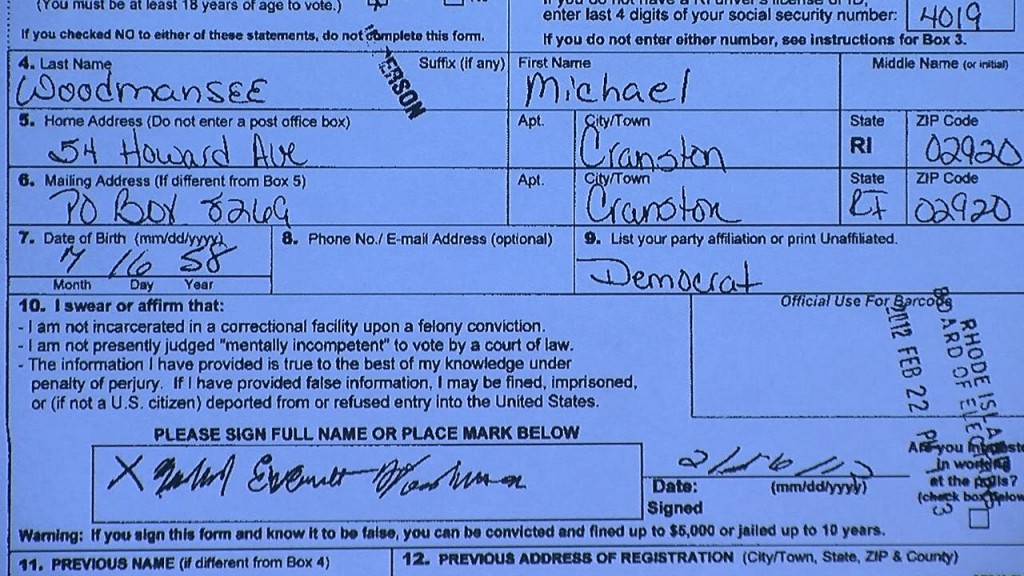 ABC6 has learned that convicted child killer Michael Woodmansee will be allowed to vote in the April primary.Woodmansee pleaded guilty to a reduced charge of second-degree murder in 1983 after he confessed to sexually assaulting and killing 5-year-old Jason Foreman in south Kingstown eight years earlier –
Woodmansee was supposed to serve 40 years but had 12 years shaved off his sentence for good behavior .On February 22nd, Woodmansee applied for and was granted,the right to vote through an absentee ballot. Michael Woodmansee's voter registration's application is likely to rub a lot people the wrong way.
Joseph Delorenzo, Chairman of the Cranston Board of canvassers is one of them, He says,"When I see things like that it upsets me and something should be done".
ABC6 exclusively obtained his voter registration form.Delorenzo says,under Rhode Island law, once you complete your felony conviction, you have the right to vote, we changed the constitution to do that. The Chairman also says, there's nothing they can do to stop it unless someone appeals.