Woonsocket billboard utilized to help solve cold case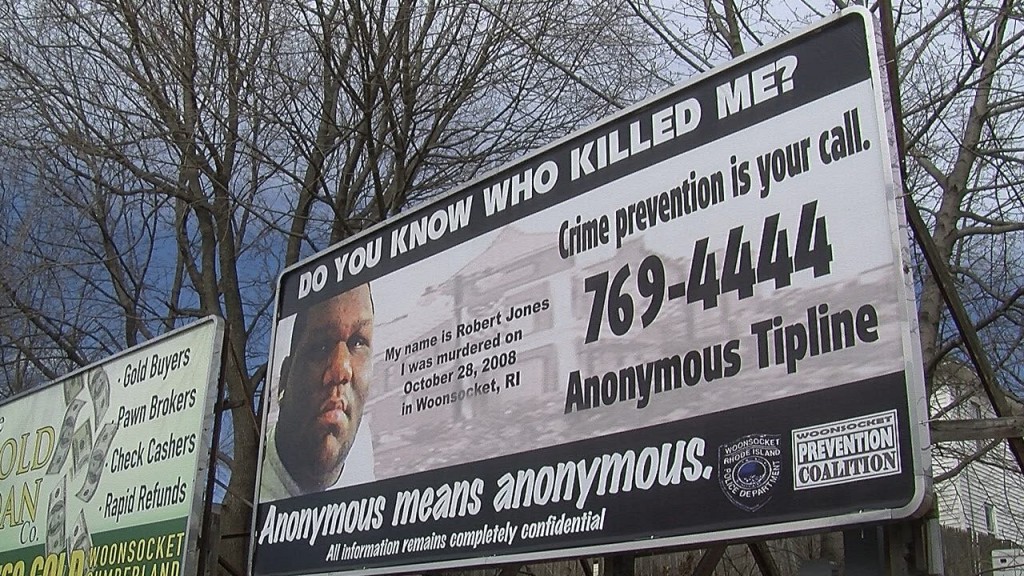 Woonsocket Police are hoping a billboard helps them catch a killer.
Robert Jones was murdered back in October 2008.
His body was found in his Diamond Hill Road apartment.
Police have gotten many tips but have not been able to break the case.
So they, along with the Woonsocket prevention coalition, put up the billboard which has Robert Jones picture and asked the question, do you know who killed me?, The Police are searching for tips and clues from the public.
Vanessa Jones and Woonsocket police are hoping billboards will help solve crimes and bring closure for her and other families.