Woonsocket dad released, ordered to stay away from child after alleged overdose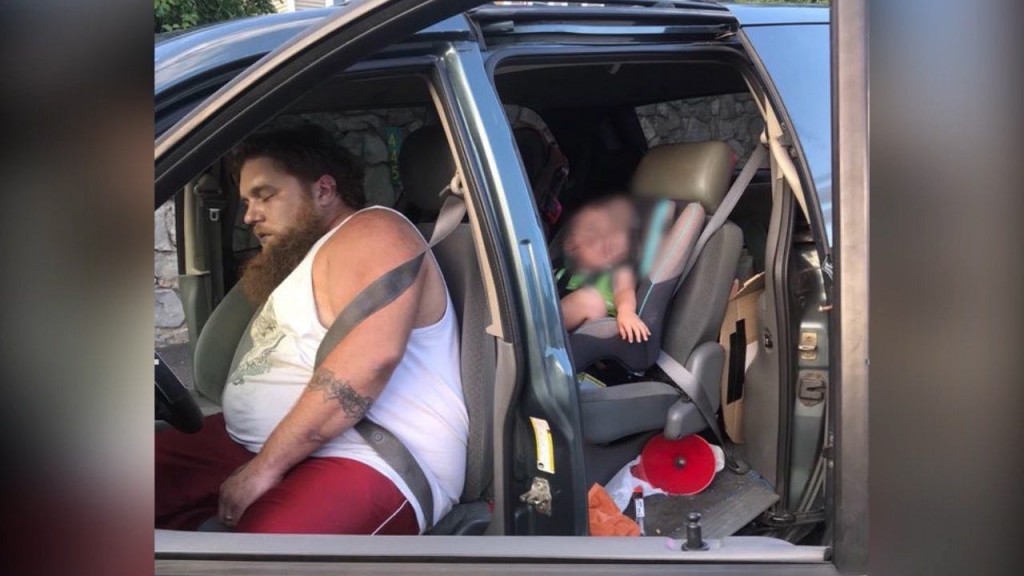 By Alana Cerrone
@Alana_Cerrone
WARWICK, R.I. (WLNE) – Michael Krajczynski was released on $10,000 personal recognizance after his arraignment in Kent County Court, answering to a felony charge of child neglect.
Police say they found him slumped over in the driver's seat of his van off Victory Highway in North Smithfield earlier this month.
His 1/2-year-old son was in the backseat.
Police say Krajczynski turned blue, and seemed to stop breathing.
"It was learned he took two small pills he thought were Percocet. We think they maybe had fentanyl in them," said North Smithfield Police Captain Tim Lafferty.
They say it took four doses of Narcan to revive him. But that didn't surprise them.
"On the street the fentanyl-laced drugs are getting higher and higher in doses," Captain Lafferty said.
According to police, Krajczynski later admitted to them he "made a bad decision".
Police say the photo helps people realize how far the epidemic reaches.
Krajczynski declined to comment outside of court Thursday. He'll be back in court in November.
©WLNE-TV 2018