Woonsocket family thanks firefighters after Christmas gift rescued from gutter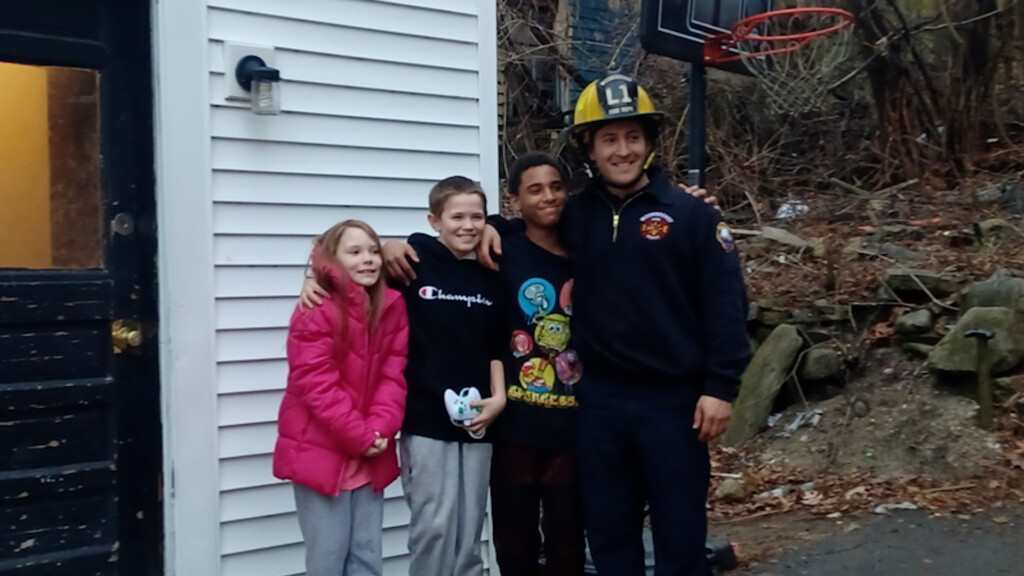 WOONSOCKET, R.I. (WLNE) — Woonsocket firefighters are being thanked by their community after they helped remove a Christmas gift that was lodged in a gutter on Thursday.
Edward Schaier, 11, received a drone for Christmas, and has been playing with it with his sister and neighbors for weeks.
"I was trying to shoot it in the basketball hoop and I got it too high. Then, it got stuck up there," explained 12-year-old neighbor, Tresean Winston.
Scared of getting in trouble, the two boys tried throwing balls, and using the remote to get the drone out, before the remote battery died.
After hearing what happened, mother Lynsay Meiggs tried to see what she could do to save the Christmas gift.
"I called a bunch of my friends to see if anyone had a ladder long enough, and no one did. The next option I could think of was possibly the fire department."
She said the firefighters were more than happy to give it a try.
"They ended up backing the ladder truck in and having to use the ladder to go all the way up there," she explained, pointing to the three story home's gutter.
The visit from the fire department was the surprise of a lifetime for the neighborhood kids, who soon got their drone back safe and sound.
"It was exciting, but also scary because I've never seen a fire truck in action," said 8-year-old Rose Meiggs.
Saturday, the trio were back outside, playing with their drone. They told ABC6 News they were thankful for the firefighters, and even consider becoming firefighters themselves one day.
"It was really nice and we got a picture with the firemen," said Winston.
"Thank you for coming and helping and just being the great people that they were," said Lynsay Meiggs. "They had a great attitude about the whole thing."