Woonsocket man charged in beating of girlfriend enters plea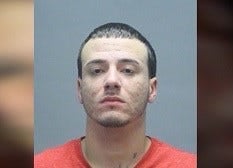 By The Associated Press
PROVIDENCE, R.I. (AP) _ A Woonsocket man has pleaded no contest to a voluntary manslaughter charge stemming from the death of his girlfriend.
Attorney General Peter Kilmartin said Friday 23-year-old Emmanuel Algaria was sentenced to 18 years in prison. The remainder of his 30-year sentence will be suspended with probation under the plea agreement terms.
Authorities say Algaria severely beat his girlfriend, Catherine Salvi, causing her to fall and hit her head in their Woonsocket apartment on Dec. 13, 2013. The 24-year-old Salvi spent about three weeks in a coma before dying at the hospital.
The couple had a young son.
Algaria's attorney says her client loved Salvi, is sorry and accepts responsibility. Algaria was ordered to undergo domestic violence counseling and have no contact with his child until the child is an adult.
© The Associated Press / WLNE-TV 2015