Woonsocket Man Cleared of Robbery Charges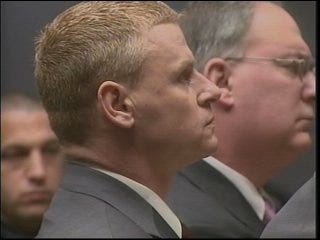 A Woonsocket man was cleared of robbery charges today after languishing in jail for several months.
47 year-old Howard Nightingale of East Providence was charged by Woonsocket Police for allegedly robbing a bank and a convenience store in Woonsocket last October. Nightingale has a long criminal record and was identified by witnesses and his parole officer as the suspect.
It turns out that he looks remarkably similar to Frank Pleau of Woonsocket. Police took fingerprints from the scene of the robberies and they matched Pleau, not Nightingale, but police reportedly did not actually look at the fingerprint reports until Nightingale's public defender asked to see them.
The public defender told the Attorney General's office, who asked Woonsocket Police about it – they re-investigated and charged Pleau, but did not drop the charges against Nightingale until today.
ABC6 Reporter Shannon O'Brien went to try to get Nightingale's reaction to the charges being dropped, but was met with hostility at an address listed for him. Shannon has the details from Providence.