Woonsocket mayor 'conscious and alert' after collapsing during organ donor event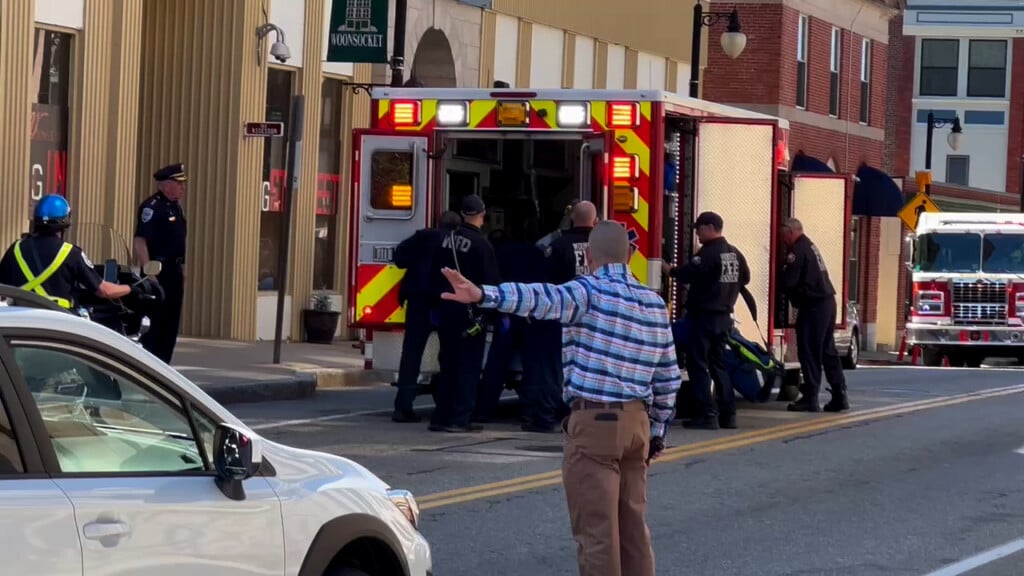 WOONSOCKET, R.I. (WLNE) — Woonsocket Mayor Lisa Balldeli-Hunt is "conscious and alert" after she collapsed during an event recognizing National Organ Donation Month.
ABC 6 News was at the event when Baldelli-Hunt passed out during a group photo.
It wasn't immediately known what caused the mayor to collapse. Video shows Baldelli-Hunt being taken away in an ambulance.
Department of Public Works director Steven D'Agostino told ABC 6 the mayor is stable and is being evaluated at Landmark Hospital.
Council President Christopher Beuchamp told ABC 6 that he spoke with the mayor and said she "sounds in good spirits."
Beuchamp said several tests were completed and came back normal and that more tests will be done.
[I'm] hoping for the best," he said.
Beuchamp said it seems like Baldelli-Hunt will be held overnight.