Woonsocket Money Problems Get Worse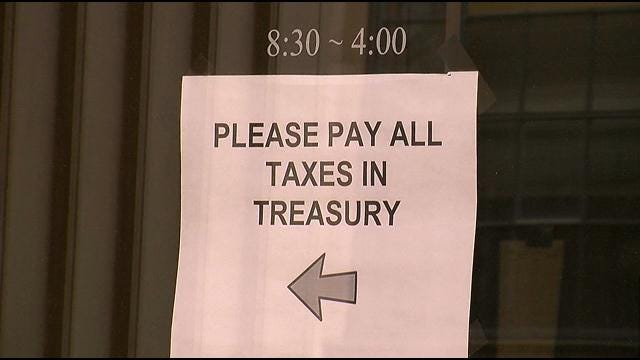 by ABC6 Chief Political Reporter Mark Curtis
The turbulence of the Blackstone River in Woonsocket might be a good metaphor for the turmoil of the city's finances.
Moody's has down graded Woonsocket's bond rating, and the city has unfunded pension problems it just can't pay.
One Council Member wants drastic action.
"The only way out of this situation for the City of Woonsocket, is for us to go to a receiver and eventually the receiver will see that we have to go into the bankruptcy courts," said City Councilor Roger Jalette.
Some want city employees and retirees to make more concessions on pensions to help rescue the city.
ABC6 Chief Political Reporter Mark Curtis said, "One possibility is for Woonsocket to get some additional financial aid from the state, but in the waning days of this year's General Assembly session, there's no guarantee that will happen."
Among the items still up for discussion – raising property taxes on apartment buildings with multiple tenants.
But renters fear that increase will just be passed onto them.
Woonsocket renter Edward Buchanan said, "It's awful, I guess. But there is not much we can do about it."
And at least one Council Member is dead set against it.
Councilor Roger Jalette said, "If the property taxes go up in Woonsocket I any way shape or form – and I said this again last night – I think it's just going to be another nail in the coffin. The people of Woonsocket are in desperation now."
For now Woonsocket is tens of millions in debt, but the Mayor's office tells us there are no plans to file bankruptcy.