Woonsocket parishioners upset over Catholic church merger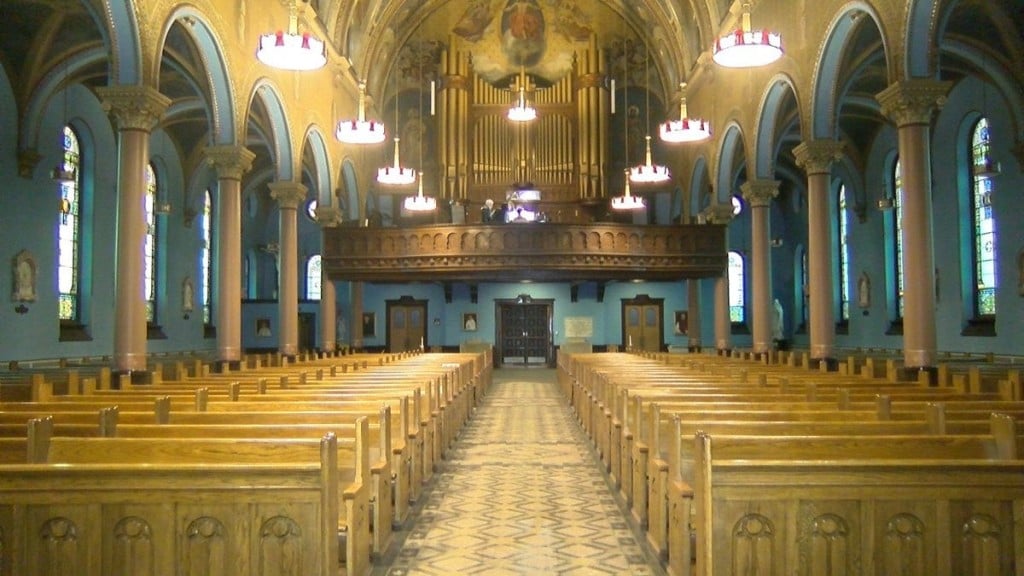 By John Krinjak
Email: jkrinjak@abc6.com
Twitter: @johnkrinjakABC6
WOONSOCKET, R.I. (WLNE) — It's a Catholic conundrum not unique to Woonsocket.
"We have more churches in the diocese than we need," said Rev. Daniel Sweet.
Declining attendance and one priest for three churches in the city led to a plan to combine them into one at Our Lady Queen of Martyrs–meaning Holy Cross and Sacred Heart would close.
Sweet points to a larger parish at Our Lady, as well as a centralized location, more parking and handicapped accessibility as reasons why this move makes the most sense.
"We have to make sacrifices but we are making sacrifices not simply in order to save money. We're making sacrifices in order to make a viable community which is more attractive to the young people that we need," said Sweet.
But across town at Sacred Heart and Holy Family, parishioners tell me they're not ready to let go of their traditions just yet.
"I was married here. I baptized my child here. I buried my in-laws here. So it's a little more than a building to me," said Mike Miranda, a parishioner at Holy Family.
Among the criticisms we heard about the masses at Our Lady–they're too modern, less traditional.
"They have supposed silence before mass. But it's not silence, it's like talking talking talking. It's very loud," said Melissa Miranda.
And Holy Family members say they've already felt less than welcomed by the people at Our Lady Church.
"Tension. It's a really palpable tension in the air," said Melissa Miranda.
Some at Holy Family would rather see their church and Sacred Heart combine–and not merge with Our Lady.
"Well there are a couple of stereotypes and a lot of people from Our Lady Queen of Martyrs consider Sacred Heart people poor people," said Melissa Miranda.
But many of the faithful at Our Lady of Martyrs feel they're not being given a fair shake.
"If they just come they'll see that we're normal folks like they are. We're faith filled people, we want to welcome you in," said Anthony Cesana, a parishioner at Our Lady.
The combined parish would have a new name–Park Square Church.
The proposal will soon head to Bishop Tobin for approval.
The merger could happen in a matter of months.
© WLNE-TV / ABC6 2018