Woonsocket police and fire dispatch to consolidate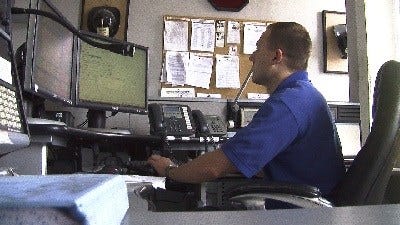 Nicole Gerber
ngerber@abc6.com
@nicolegerber
WOONSOCKET – They won't be answering the phones at the Woonsocket Fire Department much longer… son all the dispatch equipment will be transferred to a new, remodeled room, about to be built at the police station.
It's all part of a consolidation project aimed to save the city over $600,000 a year in first responder overtime.
"It's very overdue, it should have happened a long time ago," said Mayor Lisa Baldelli-Hunt. She took over the 2 year old project when she took office at the end of last year.
Currently, fire dispatchers are full–time firefighters who rotate taking the calls. By the time consolidation is complete, they'll go back to their full–time jobs, and an additional 8 dispatchers will be hired.
"We've been short staffed for the last years by 1 dispatcher, so it always makes it a challenge to fill that empty seat, occasionally we have to fill that with a police officer too so it costs more money in overtime to do that," said Police Chief Thomas Carey,
The entire project, including renovations to the PD will cost about $700,000, and will take about 6 months to complete.
Training new dispatchers could take nearly that long as well, but they're already trying to get ahead of the game.
"Already in the police station, they are monitoring fire calls, the police dispatchers are listening to fire calls right now just to oriented, to get a heads up in terms of what is coming down the pike," said Fire Chief Paul Shatraw.
Both police and fire officials are heavily involved in the hiring process for the new dispatchers.
City administrators also say they're working on applying for some federal grants, to see if maybe they can get some extra funding for the project.
(c) WLNE-TV 2014