Woonsocket police officers, firefighters deliver baby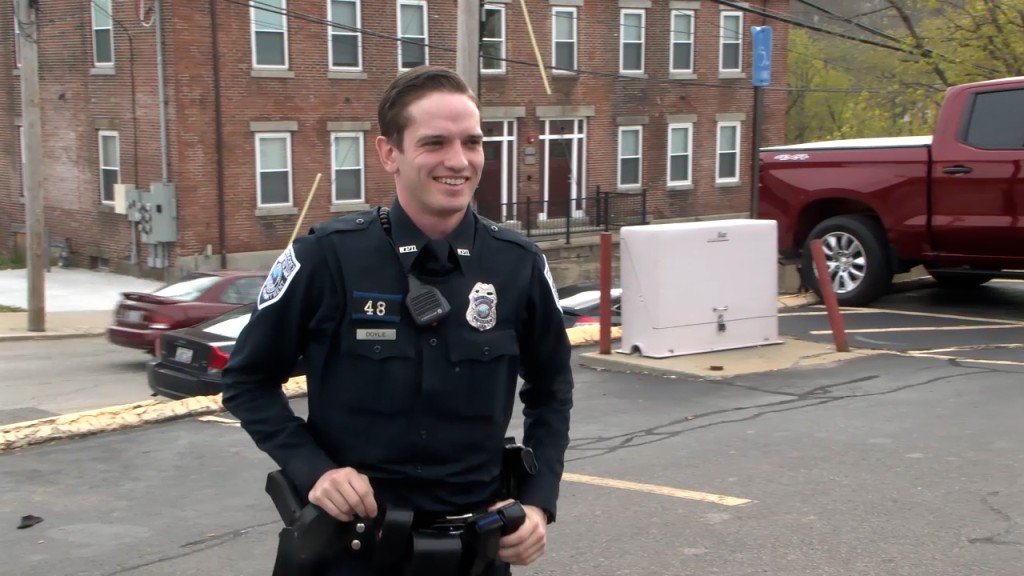 WOONSOCKET, R.I. (WLNE) — When a Woonsocket police officer was called to check on the wellbeing of a woman in the middle of the night, he wasn't expecting to deliver a baby. Now, he, another patrolman, and two firefighters are being hailed heroes.
Officer Connor Doyle has been on the job for a year and a half. He told ABC 6 News, the night of March 25th was a busy one after responding to overdoses and an arson.
Doyle had no idea what else the night had in store.
Just before 2:30 a.m., Doyle was sent to check on a woman at her home who thought she may have been overdosing on drugs.
Doyle, his partner, Ptlm. Justin Ryel, and two Woonsocket firefighters were the first to the scene. Police said when the front door opened, standing there was a woman covered in blood.
"She is about 90% of the way through delivering a baby," 27-year-old Doyle told ABC 6.
The woman told officers she didn't know she was pregnant. With medical personnel busy throughout the city, the four sprung into action and delivered the baby.
"You always think the baby is going to come out crying," Doyle said. "I didn't see that, and the baby was definitely not breathing."
Doyle said the baby was about the size of his hand.
When Woonsocket medical crews got to the scene, they rushed the baby girl and her mother to Landmark Medical Center. The newborn was later rushed to Woman and Infants Hospital.
The baby was born at just 25 weeks.
According to a police report obtained by ABC 6, police found evidence of drug usage inside of the apartment. The mother later later admitted to smoking crack several hours prior to giving birth.
"I'm new on the job, but I've seen a lot. When it's babies or kids…it's tough. So, I felt pretty connected to this," said Doyle.
Woonsocket police said the mother has recovered.
Doyle said he's reached out to the hospital for updates on the baby's condition, and at last check she was still in intensive care.