Woonsocket School Uniforms Go into Effect Friday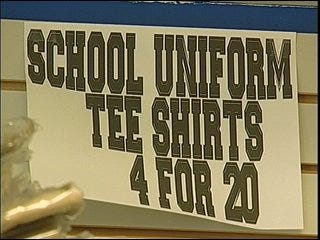 A controversial school policy is set to take place Friday in Woonsocket.
Children will be required to wear school uniforms, starting tomorrow in Woonsocket. The move towards uniforms is supposed to increase attendance, show stronger school spirit, and prevent children from being singled out over what they wear, but some parents and the ACLU see it as a form of restricting free speech.
ABC6 Reporter Parker Gavigan has that story…