Woonsocket woman charged with murdering father faces judge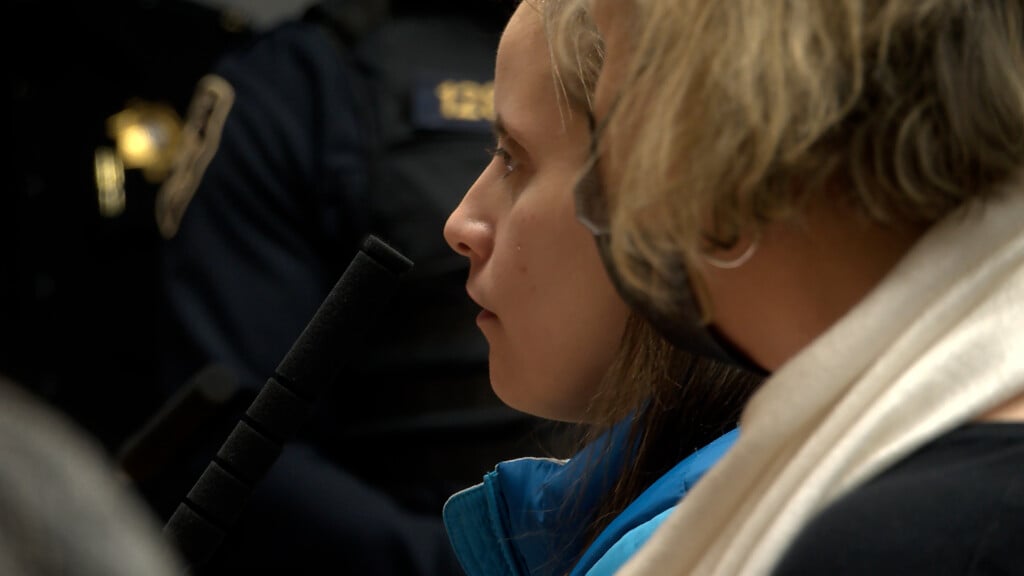 PROVIDENCE, R.I. (WLNE) — A Woonsocket woman charged with first-degree murder for allegedly killing her 70-year-old father was arraigned in Providence District Court Thursday.
The murder happened Monday night on Cato Street.
Jennifer Pamula waived the reading of the facts in court but according to the affidavit, police were called to the Cato Street home by Jennifer's twin sister, Danielle.
When they arrived, police found the father, Joseph, covered in blood and dead inside with a garden shear lodged into his neck.
Police then found Jennifer in the living room of the home, covered in blood.
According to responding officers, Jennifer then told police, "I had to do it" and "he only does this when I'm alone."
After those statements, police said they placed her in handcuffs.
After taking Jennifer to the hospital, police said they interviewed her sister, Danielle, who said Jennifer and her father got into an argument about selling the house and their 12 cats.
Danielle then told police she went upstairs and took a nap, and after waking up, she found her father dead and called the police.
Jennifer was held without bail and is due back in court Feb.9.