Worcester group pushes to bring PawSox to city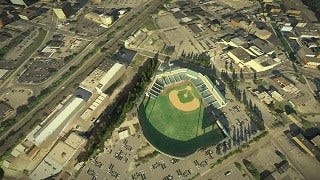 There's a new pitch from a group that wants the PawSox to leave Rhode Island. This time the proposal is coming from a non-profit group in Worcester called the Canal District Alliance.
"As soon as we saw that there were issues down in Rhode Island we thought boy wouldn't it be great to attract them here at least for consideration," said Mullen Sawyer, the President of that non-profit group.
The organization made up of local business owners and residents took a vote this week about the possibility of the team relocating to Worcester.
"We wanted to make sure that we had consensus in our group to proceed on their behalf and represent to the city of Worcester that we'd like to assist them in their efforts to locate the PawSox here," said Mullen.
The city would like to put the stadium at the former Wyman-Gordon Complex.
"It's 16 and a half acres so you could put the stadium and the parking and the amenities right in one location," said Mullen.
Back in September the club gave up on their plan to move to Providence. Since then several cities including Fall River, New Bedford, Springfield and Warwick have all expressed interest.
And, with so many possibilities out there we asked Mullen what makes Worcester's pitch unique.
"Within 45 miles we have 9 million people. The location is very central and accessible to public transportation and folks commuting by cars and we have a rabid fan base in Worcester," said Mullen.
The team released a statement to ABC 6 News Friday night. It reads: "We are considering any proposals that come our way, however we are focusing our energies on the 2016 season in Pawtucket."
(C) WLNE 2015