Worcester Firefighter Laid to Rest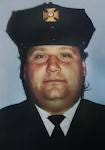 AP-MA–Worcester Fire,129
Worcester firefighter laid to rest
WORCESTER, Mass. (AP) – A Worcester firefighter who died after getting trapped while looking for a possible victim in a house fire last week is being laid to rest.
A funeral Mass for Jon Davies is scheduled for Thursday morning at Our Lady of Mount Carmel Church. Burial will follow at St. John's Cemetery.
Davies died during the Dec. 8 fire after he and his partner went back into the building because they thought a tenant might still be inside. The building collapsed trapping them.
Investigators combed through the rubble for several days before determining there was no body.
The man thought trapped has been arrested on unrelated charges.
The 43-year-old Davies' death came days after the anniversary of the Worcester Cold Storage building fire that killed six firefighters on Dec. 3, 1999.
(Copyright 2011 by The Associated Press. All Rights Reserved.)