"Words Unlimited" Honors Local Sports Stars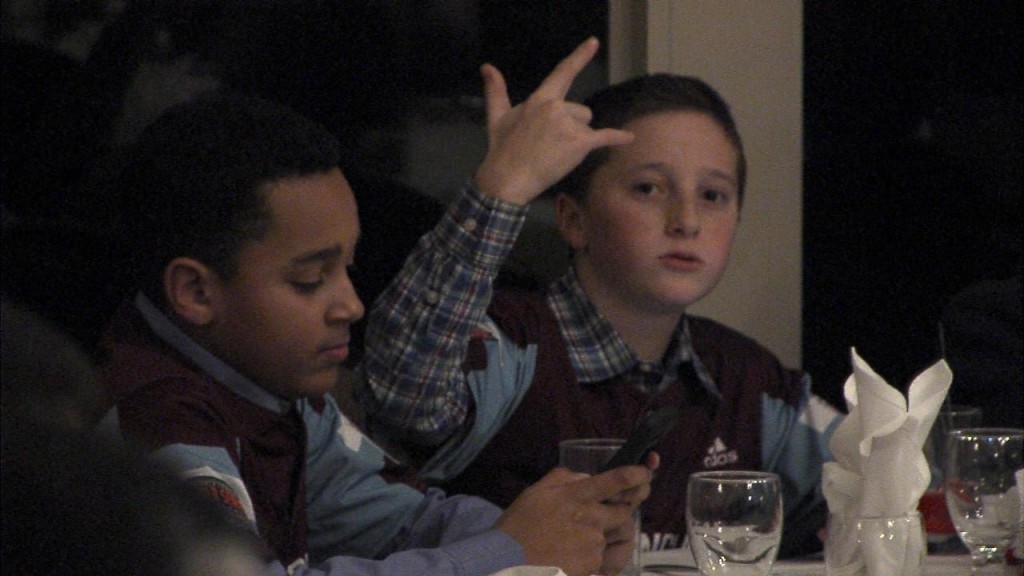 Words Unlimited, the statewide organization of sportswriters, sportscasters and sports publicists, will
hold its 74th annual Sports Awards Banquet on Sunday, February 16 at the Cranston Country Club, 69
Burlingame Rd, Cranston. Reception will start at 5:30 p.m., followed by dinner at 6:30.
Tickets cost $35 for adults and $19 for children 12-and-under and may be obtained by contacting Words
Unlimited President John Parente at (401) 741-1715 or (401) 826-0555 or any Words Unlimited member.
A silent auction also will be held to support the Words Unlimited Scholarship Fund. Cash and checks are
accepted for all items (no credit cards, please).
Following is a list of Words Unlimited award recipients for the 2019 calendar year:
Male Athlete of the Year: Jay Albis, Johnson & Wales wrestling: A two-time NCAA national champion at
125 pounds, Albis was voted the Most Outstanding Wrestler at the 2019 NCAA Championships, a first for a
New England wrestler. A three-time NCAA All-American and NCAA Northeast champion, the 2019 NEWA
Wrestler of the Year finished last season with a 39-4 record and set the school record for winning percentage
(92.12 % on a 152-13 record).
Female Athlete of the Year: Sydney Cummings, Brown University women's soccer: A junior center back,
Sydney Cummings earned second-team All-American, first-team All-Ivy League and first-team All-East Region
honors last fall. Also a first-team United Soccer Coaches Scholar All-East Region selection, she played all
1,790 minutes on the season and ranked third in the Ivy League with seven assists.
Female Sports Coach of the Year: Kia McNeill, Brown University women's soccer: Voted both the 2019 Ivy
League Coach of the Year and the New England Soccer Journal's NCAA Division I Women's Coach of the
Year, McNeill guided the Bears to their first Ivy League Championship and first NCAA appearance since 1994.
Her squad produced six All-Ivy selections, as well as the Rookie of the Year.
Male Sports Coach of the Year: Rocco Baldelli, Minnesota Twins manager: At age 38 and in his first season
with Minnesota, the Woonsocket native became the youngest man ever voted American League Manager of the
Year after guiding the Twins to 101 victories and their first American League Central championship since 2010.
The 2019 season marked only the second time in the franchise's 118-year history that Minnesota had won 100
games.
Small College Achievement Award: Rhode Island College women's tennis: The Anchorwomen compiled a
15-1 overall record and finished the regular season with a 9-0 mark in the Little East, capturing the program's
fifth straight and 10 th overall tournament title. R.I. College has won 32 consecutive matches against Little East
opposition.
Co-Schoolgirl Athletes of the Year: Jayme DeCesare, La Salle basketball and softball and Alyssa
Worthington, West Warwick Gymnastics – Earning tournament MVP honors for the second time, DeCesare
led the La Salle girls basketball team to its third state title in four years. Earning All-State honors both in
basketball and softball, she also helped the Rams capture the 2019 Division I Softball Championship. Last
winter, Worthington became just the fifth three-time all-around state gymnastics champion, placing first on
vault, bars and floor and posting the top all-around score of 37.625. Her performances that day also led the
Wizards to the 2019 Division II State Gymnastics Championship.
Schoolboy Athlete of the Year: Kyle Moison, Lincoln indoor and outdoor track & field – Capturing All-
American honors in the indoor weight and outdoor hammer in 2019, Moison became the top-ranked thrower in
the country with a throw of 75-2 ½ before the year's end. Setting five school records in the indoor and outdoor
shot put, indoor weight, outdoor hammer, and outdoor discus during his junior year, he won the shot put (56
feet, 7 1/4 inches) and 25-pound weight (74-10 3/4) at the Indoor State Championships and the shot put (56-6)
and discus (176-4) at the Outdoor State Meet. Moison also won New England titles in the indoor weight (74-10
3/4), as well as the outdoor hammer (233-4) and discus (182-3).
Schoolgirl Coach of the Year: Tom Martin, La Salle girls tennis – La Salle's only girls tennis coach in the
33-year history of the program, Martin led the Rams to their sixth straight Division I Championship last fall.
Under his guidance, La Salle went 13-0 during the regular season, then defeated Cumberland (4-0) in the
Division I quarterfinals, East Greenwich (4-0) in the semifinals and Barrington (4-0) in the Division I
Championship.
Schoolboy Coach of the Year: Aaron Thomas, North Kingstown boys basketball – After dropping three
straight games in January, Thomas' Skippers never lost again last season, defeating top-seed Bishop
Hendricken, 64-60, for the Division I Championship, its first boys basketball crown since winning Class B in
1989-90. Thomas then guided North Kingstown to the Open State Tournament title, as the Skippers defeated
Woonsocket, 77-57, in the RIIL State Championship at the Ryan Center.
Team of the Year: Brown University women's soccer – Posting an overall record of 14-2-3 including a 6-0-1
record in Ivy League play last fall, the Bears captured their 13 th Ivy League title and earned their first NCAA
appearance since 1994. Setting program records for wins in a season (14), home wins (11) and shutouts (13),
Brown ranked second in the NCAA in goals allowed (eight) and advanced to the second round of the NCAA
Tournament by topping Monmouth in a penalty kick shootout.
Words Unlimited Hall of Fame Inductees: Al Aleixo, late Providence Journal sports writer; Frankie
Galasso, Syndicated Sports and Editorial Cartoonist/Illustrator; and Ed Habershaw, Salve Regina
University Associate Athletic Director
Amby Smith Achievement Award: Bill Giusti, CCRI equipment manager – A fixture in the CCRI athletics
department, Giusti has served as equipment manager, team driver, concession manager and all-around go-to-
guy for the department for 41 years, also taking on the role of mentor and counselor to many of the student-
athletes.
Frank Lanning Achievement Award: George Egan, former longtime hockey coach and RIIL hockey sport
director – In addition to a 38-year career in the Coventry school system as a guidance counselor, director of
guidance and school administrator, Egan coached high school hockey, first at Ponaganset and then at Coventry,
from 1982 to 2005, leading the Chieftains to the Suburban Division Championship in 1983 and the Oakers to
the Met B title in 1996 and 2003. In the years since, has served as the RIIL's hockey sport director.
Bill Cawley Achievement Award: Ray DeAngelis, longtime volleyball official, coach and RIIL sport
director – A volleyball official for 30 years, DeAngelis also served as the RIIL's sport director of girls
volleyball and co-director of boys volleyball for nearly a decade and coached successfully for a number of years
at CCRI and for the R.I. Blast club volleyball program.
Story of the Year: Barrington Little League All-Stars – After capturing the District 2 Championship,
Barrington then clinched only its second State Championship by scoring eight runs in the sixth inning to beat
Cranston Western, 10-7, in the title game. The Rhode Island All-Stars went on to win the New England
Regional Championship in Bristol, Conn., earning themselves a trip to the Little League World Series in
Williamsport, Pa., where Barrington notched its first World Series victory in program history.
Community Service Award: Lincoln High's Peanut Butter Express Champion – Led by students Madi
Flaxington and Grace Swanson, Lincoln High School collected a record 1,290 jars of peanut butter totaling
more than 13,750 pounds for the R.I. Interscholastic League's fifth annual Peanut Butter Express Challenge.
Overall, the RIIL initiative brought in more than 1.7 tons of peanut butter for the Rhode Island Community
Food Bank which oversees a statewide network of 167 food pantries, meal sites, shelters, youth programs and
senior centers.
2019 WORDS UNLIMITED AWARD WINNERS
Male Athlete of the Year: Jay Albis, Johnson & Wales wrestling
Female Athlete of the Year: Sydney Cummings, Brown University women's soccer
Female Sports Coach of the Year: Kia McNeill, Brown University women's soccer
Male Sports Coach of the Year: Rocco Baldelli, Minnesota Twins manager
Small College Achievement Award: Rhode Island College women's tennis
Co-Schoolgirl Athletes of the Year: Jayme DeCesare, La Salle basketball and softball and Alyssa
Worthington, West Warwick gymnastics
Schoolboy Athlete of the Year: Kyle Moison, Lincoln indoor and outdoor track & field
Schoolgirl Coach of the Year: Tom Martin, La Salle girls tennis
Schoolboy Coach of the Year: Aaron Thomas, North Kingstown boys basketball
Team of the Year: Brown University women's soccer
Words Unlimited Hall of Fame Inductees: Al Aleixo, late Providence Journal sports writer; Frankie Galasso,
Syndicated Sports and Editorial Cartoonist/Illustrator; and Ed Habershaw, Salve Regina University Associate
Athletic Director
Amby Smith Achievement Award: Bill Giusti, CCRI equipment manager
Frank Lanning Achievement Award: George Egan, longtime hockey coach and RIIL hockey sport director
Bill Cawley Achievement Award: Ray DeAngelis, longtime volleyball official, coach and RIIL sport director
Story of the Year: Barrington Little League All-Stars
Community Service Award: Lincoln High's Peanut Butter Express Champion