Worker injured at Burlingame State Park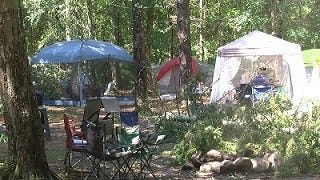 By: Melissa Randall
mrandall@abc6.com
@MRandallABC6
A tree worker, attempting to clear limbs that fell at Burlingame State Park during severe weather earlier this week, was injured on the job.
The RI Department of Environmental Management confirms that a man was hurt when his truck rolled back on him. He's believed to have a broken leg, and was treated.
The Charlestown campsite is open to the public this weekend. Anyone with reservations in an area still covered with debris will be relocated to another spot.
© WLNE-TV 2015