Worker killed on tarmac at Boston's Logan Airport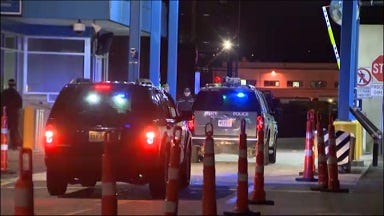 By: Alexandra Cowley
An employee at Logan airport has been killed on the tarmac. It happened just after 7:30 P.M. at the cargo terminal.
The Suffolk County District Attorney says the male employee was likely hit by a truck and that his death appears to be accidental. Officials say the truck may have been in reverse heading towards a plane, when the worker was hit.
Stay with ABC6 News for continuing coverage.
(C) WLNE-TV 2013