Workers beat the heat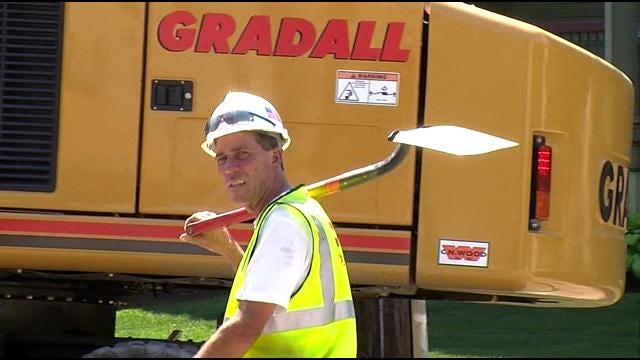 By Dana Griffin
PROVIDENCE, RI- Despite the extreme weather, work cannot stop. People who work outdoors have no choice but to find ways to beat the heat.
When it's this hot and humid, road crews start early in the morning to avoid the hottest times of the day.
"It's pretty brutal, it's hot out here," said construction worker, Samuel Mulkey.
For people who make a living working outside like Providence Police Sgt. Ted Gannon, hot is an understatement.
"It's really warm, hot sticky, humid; but we have to be out here so we try to make the best of it," said Gannon.
Mark Currier said, "Yesterday was worst; I had a headache. I went home, took a shower and was in bed by 7:30."
The heat wave will continue all week. It's not just uncomfortable, it can be dangerous too.
"You know, you get real dehydrated real quick especially down in the hole. All you can do is drink a lot of water and try and slow down a little bit, try and control your body temperature, said Mulkey.
Samuel Mulkey works down inside a metal shaft.
"Gets it real hot in there. Probably 20–degrees hotter than it is up here."
These hard workers help each other avoid getting overcome by the heat.
"Everybody keeps an eye out for one another. If you see somebody stop sweating or getting delirious or dizzy to bring him to a cooling area, put them in the truck and cool them down," said, Terrence Mullen.
So far, none of the work crews we spoke to today have had any medical emergencies because of the heat. They're doing everything they can to keep it that way.
©2013 ABC6/WLNE-TV. All Rights Reserved.