Workers struggle to find COVID-19 testing as sites shut down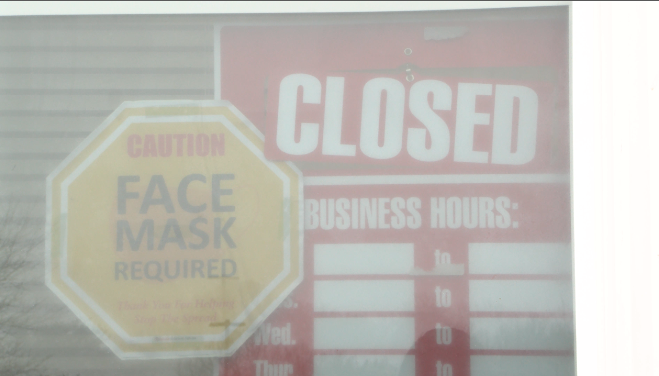 FALL RIVER, Mass. (WLNE) — Another popular COVID-19 testing site is closing its doors.
The CIC Health site in Fall River is the latest to shut down in a string of sites closing its doors.
The site is one of Massachusetts' "Stop the Spread" COVID test sites run by CIC Health. Thursday is its last day in operation.
Several people who frequent the site, like Breyanna Slyvia-Moals, said they're required to get weekly PCR tests for work and that testing is hard to find nowadays. They told ABC 6 News they're concerned about where they'll get tested in the future.
"Can you guys open up a new place so I can get tested?" Slyvia-Moals said. "It's actually really difficult. I work in Boston and this is the only place that I can really go right now, there's not really any other places especially with this being the last day."
CIC Health workers administered their final tests after serving the community for 15 months. During that time, the site has processed over 70,000 tests, testing about 700 people a day at their busiest.
While many residents drove through to get a final test, some stopped by to give the workers gifts like lottery cards and handwritten notes thanking them for their hard work.
"I guess in one way it's possibly good because maybe that means we don't need as much testing anymore, but its still nice to have a space available for good people who are sick or people like myself who need a quick test done and it has to be a PCR test," resident Bethany Ealy said.
The number of people getting tested statewide has dropped as COVID cases slow down. Many are now turning to at home tests, but some residents say their job only allows PCR tests.
That includes Lori Costa. She's a home healthcare worker for people with brain injuries and says this was her go-to spot.
"Ever since they opened, I've been coming here at least once a week. We've gotten exposed, we've had to do multiple, so this is going to be a big hurt for us," Costa said.
The next closest site is at the New Bedford Airport. That site will remain open in the near future.