UPDATED: Workplace Accident Kills Man In North Kingstown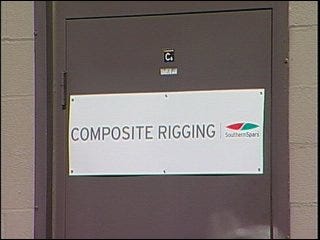 North Kingstown Police have just identified the victim in Tuesday's industrial accident at Composite Rigging.
Andrew Pelletier, 26, of Glocester, RI, was killed when a cable snapped and hit him in the head.
The North Kingstown Police and OSHA are still investigating.
***
A man is dead following an industrial accident Tuesday in North Kingstown.
The accident happened at about 11:30 am.
Police tell ABC 6 that the worker, a 26 year-old male, was moving equipment at Composite Rigging at 342 Compass Circle when a cable snapped and hit him. He was pronounced dead at the scene.
Another worker, a 22 year-old male, suffered a minor eye injury, and was taken to Kent County Hospital for treatment.
Police withheld the names of both workers pending notification of his family.