WORLD CUP: Germany, Argentina Advance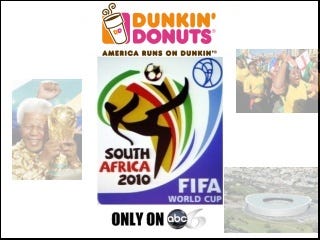 BLOEMFONTEIN, South Africa (AP) – Thomas Mueller scored twice in the second half Sunday and England had a goal not awarded by the referee in a 4-1 victory that put Germany into the World Cup quarterfinals.
The 20-year-old forward finished two quick German counterattacks within 3 minutes to sink England's hopes of beating Germany at the World Cup for the first time since the 1966 final.
England was not helped by referee Jorge Larrionda waving play on even though Frank Lampard's first-half shot landed well past the goal line after hitting the crossbar. Germany led 2-1 at the time. Germany went up on goals by Miroslav Klose and Lukas Podolski
before Matthew Upson pulled a goal back in the 37th minute.

(Copyright 2010 by The Associated Press. All Rights Reserved.)
JOHANNESBURG (AP) – Carlos Tevez scored twice – once on a disputed goal – and Gonzalo Higuain added another as Argentina beat Mexico 3-1 on Sunday to advance to the World Cup quarterfinals.
Tevez was offside when he headed in a pass from Lionel Messi in the eighth minute. The referee awarded the goal after consulting with his linesman, the pair surrounded by angrily gesturing Mexican and Argentine players.

In the 33rd, Higuain rounded the goalkeeper to make it 2-0 after Ricardo Osorio, under no pressure, played the ball straight into his path. In the 52nd, Tevez rifled in an unstoppable shot from 25 yards.
Mexico's Javier Hernandez scored in the 71st.

(Copyright 2010 by The Associated Press. All Rights Reserved.)