World Series Trophy making a stop in Providence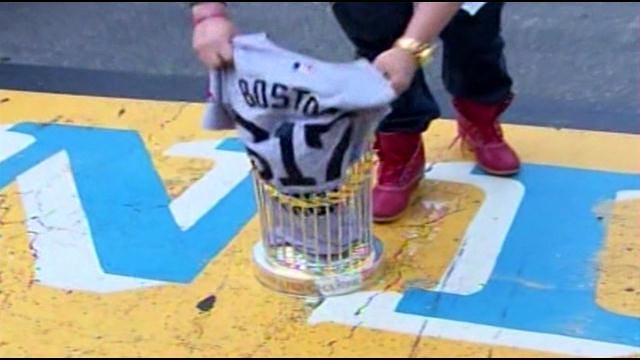 By: Melissa Randall
Twitter: @MelissaARandall
It's been to the Massachusetts state house, New England sporting venues, and area colleges. Today the 2013 Red Sox World Series trophy its on its way to Rhode Island. A victory rally will be held in Providence Wednesday. Fans will also have a chance to see the trophy up close.
Fans can get their picture taken with it at the Rhode Island Convention Center from 4-7 PM. The city will host a Red Sox rally before that at 3:30.
Wally the Green Monster, the team mascot, is expected to attend. It's unclear if any of the players will be on hand, but several staffers will be there to greet fans.
The event is being hosted by the Mayor, House Speaker, and Senate President.
It's free and open to the public.
(C) WLNE-TV 2013