Wright Throws Complete Game Shutout to Beat RailRiders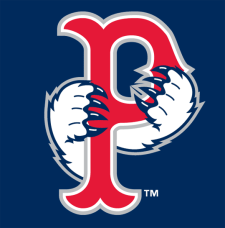 Ken Bell
PawSox news release…
PAWTUCKET,
R.I. — PawSox starting pitcher Steven Wright gave the bullpen a must
needed rest Monday night by tossing a complete game shutout
over Scranton/Wilkes-Barre in front of a crowd of 7,227 at McCoy
Stadium.
Each of the last two nights, PawSox starting pitchers had not pitched past the 4th inning, so with knuckleballer Steven Wright
(4-5) on the mound, ground balls and quick outs would be a welcome sight.
Wright provided both.
The righty escaped trouble in the first after allowing a one out
walk and a double, he induced a pop up and a ground out to keep the game
scoreless.
He did the same in the 2nd allowing the first two batters to reach safely, but a 1-6-3 double play and come-backer cleared him
of any further damage.
In the top of the 4th, Wright issued a walk and a single, but a second double play of the night got the knuckler out of trouble.
The
offense for the PawSox got runners into scoring position in each of the
first three frames, but failed to plate any runs. They would
remedy that in the 4th.
Shortstop Xander Bogaerts was able to coax a two-out walk from RailRiders starter David Huff (0-3).
After a few tosses to first, Huff uncorked a low throw to first moving Bogaerts to 3rd.
Ronald Bermudez, who had struck out in his previous at-bat with a
runner at third, lined a single to left to score Bogaerts to give the
Sox a 1-0 lead.
Wright took that 1-0 lead into the 8th before Corey Patterson singled to open the frame. J.R. Murphy, the second place batter,
then bounced into a third double play for outs one and two.
Fernando Martinez, who launched a pair of three-run homers on
Saturday, hit a deep drive to center field that Jackie Bradley Jr.
tracked down at the wall to lead Wright into the 9th.
With just 85 pitches heading into the final inning, Wright wanted to finish what he started, but allowed a single to begin the 9th
inning. He then struck out Dan Johnson before inducing a game ending
1-6-3 double play to end the game with the PawSox snapping their brief
three-game losing streak.
The
defense turned four double plays on the night behind the first complete
game shutout for a Pawtucket pitcher since Matt Fox did the trick
August 14, 2011 at Gwinnett.
Pawtucket
will look to righty Rubby De La Rosa (2-1) Tuesday night to even the
five-game series at two apiece. Game time is scheduled for
6:15 with Chris Bootcheck on tap for Scranton/Wilkes-Barre.