Wright's Creamery now open in Providence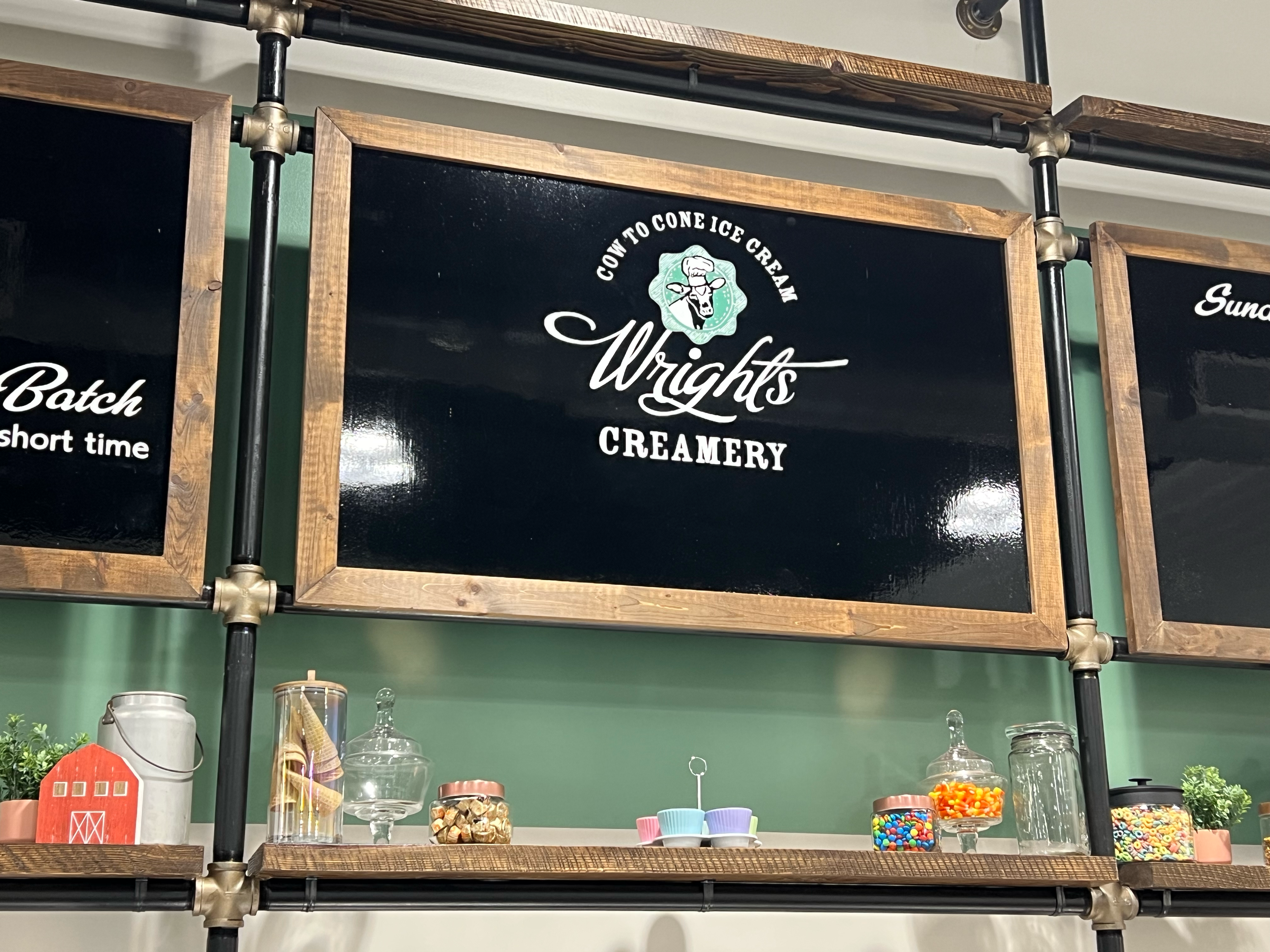 PROVIDENCE, R.I. (WLNE) — Wright's Creamery opened its location in Providence, Saturday, October 8th.
Wright's Dairy Farm has been serving Rhode Island for over 100 years!
After expanding the company with two scoop shops and a bakery, Wright's Dairy Farm opened its creamery.
At this location, you can find some pre-packaged baked goods, and all of their dairy products, including milk, cheese, ice cream, milkshakes, sundaes, and ice cream sandwiches.
On Saturdays and Sundays, you can watch the team make ice cream.
Kristine Alach, manager of Wright's Creamery shared, "We are very excited, after over 100 years of operation, to be a brick-and-mortar store in Providence."
"Wright's Creamery is an ice cream-focused location where customers can enjoy a scoop or sundae at the ice cream counter. While we will not have a pastry counter, you can preorder many of our cakes and bakery products online and pick them up at the Creamery Fridays and Saturdays," said Alach.
"In opening this location, we hope to give more Rhode Islanders an opportunity to enjoy our farm fresh desserts, ice cream, milk, and cream," added Alach.
Kaylee Giron, ice cream production assistant manager at Wright's Creamery, shared with ABC 6 News, "We're in a central location, and there are always a lot of fun events that are happening in this building."
Wright's Creamery is open Wednesday-Friday 1-9 p.m, Saturday 9-9 p.m., and Sunday 9-5 p.m.
They are located at 10 Sims Avenue in Providence, in the new Farm Fresh RI building.