Wrong-way crash survivor reunited with man who saved him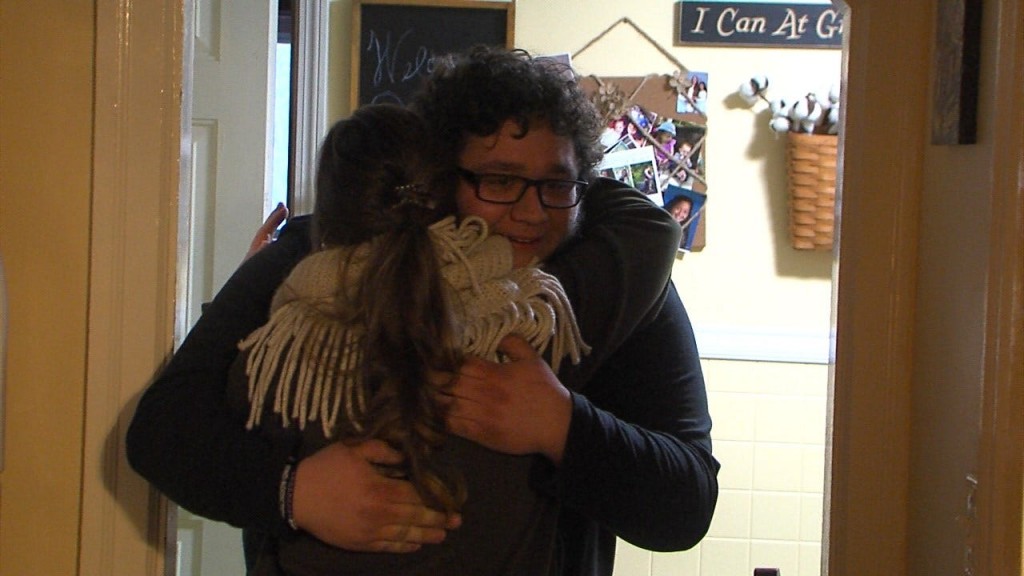 By Christina Myers & John Krinjak
Email: cmyers@abc6.com / jkrinjak@abc6.com
Twitter: @CMyersABC6 / @johnkrinjakABC6
PASCOAG, R.I. (WLNE) — A woman who survived a fiery head-on crash on I-295 last week was reunited Friday with the man who saved her.
Samantha Kennelly is still visibly bruised-up, but thankful to be alive–anxiously waiting to meet the man she credits with her still being here.
"I'm kind of excited because I can't put a face to his name, but I really want to say thank you," said Kennelly.
She's talking about Steven Lipps, the man who pulled her from the burning wreck after she was hit head-on by a suspected drunk driver, going the wrong way on the highway.
We were there when she finally got to meet him, and the two embraced for the first time.
"It was really nice that you stopped," said Kennelly.
"No, definitely. I'm just glad to see you standing. I would have never imagined," said Lipps.
On top of saying thank you to Steven Lipps for saving her life, Kennelly was eager to learn from him exactly what happened that night.
"I don't remember a car coming, I don't have any recollection. What was it like?" Kennelly asked him.
"I was in my lane just coming around and next thing you know a couple cars were off to the right and I'm like, next thing you know just headlights," said Lipps.
As both still work to deal with the effects of that night, they say this reunion is helping them move forward.
"When I last saw her, it wasn't so good, and just seeing her now is what I needed to help me. It's a good feeling to see who I pulled out and helped," said Lipps.
And they hope this will be a message for others that ever find themselves in a situation where they can help.
"You're a perfect example of that niceness. The way we're supposed to treat each other. It's kind of beautiful," said Kennelly.
"That's why I tell myself if I get in a situation where I can help, I want to do it," said Lipps.
Steven Lipps also helped save the suspected drunk driver who caused the crash that night.
As for him, neither Lipps or Kennelly wish him any ill will. They just hope he learns his lesson.
That driver, 57-year-old Robert Allen, was charged with DUI.
© WLNE-TV 2017