Wrong-way crash survivor speaks out on dangers of drunk driving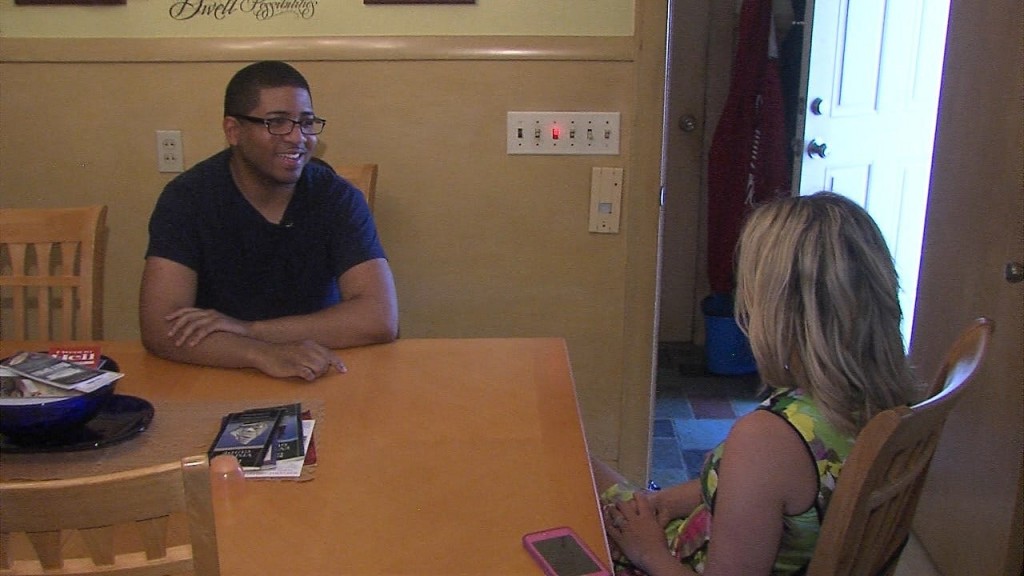 A Providence man almost killed by a wrong-way drunk driver last summer is speaking out about the horrifying crash and his lengthy recovery telling ABC 6 News he feels lucky to be alive.
24-year-old Chris Tsoi-A-Su was driving home from work in Newport back in August when he was hit, head-on on 95 North in Providence by the S-Curves.
"I did manage to turn the car," said Tsoi-A-Su. "I'd say that much probably saved my life because if not it would have been a direct impact."
The 26-year-old drunk driver who hit him was killed in the crash. Tsoi-A-Su says he remembers the whole thing including the excruciating time he spent trapped waiting to be taken out.
"I literally felt myself dying out, the whole time. I was in the car for about 45 minutes," said Tsoi-A-Su.
He broke both of his knees, his femur, multiple ribs, collapsed a lung, and almost had to have his foot amputated.
It's been an incredibly long road of recovery including multiple surgeries since that early morning crash. He still has no feeling at all in his right foot, but can walk with a brace.
"I wake up every day in pain and agony but I'm alive and I'm breathing," said Tsoi-A-Su.
The 24-year-old says he has no anger towards the driver that hit him, rather he hopes others can learn from this tragedy and think twice before they get behind the wheel after drinking.
"People have to be more aware that hey, it's not just you. I know like hey you want to get home but what you're doing is detrimental to your life, someone else's life and whoever is around you," said Tsoi-A-Su.
Coincidentally enough, Tsoi-A-Su actually stopped on his way home from work that night to pick up a friend that head be drinking. He dropped him off prior to the crash.
Tsoi-A-Su is going back to school now for computer programming. He and his family are struggling with the tens of thousands of dollars he's racked up in medical bill from the accident.
https://www.gofundme.com/ehnmgcz8
(C) WLNE 2016