Wrong-way driver alert systems go up in Massachusetts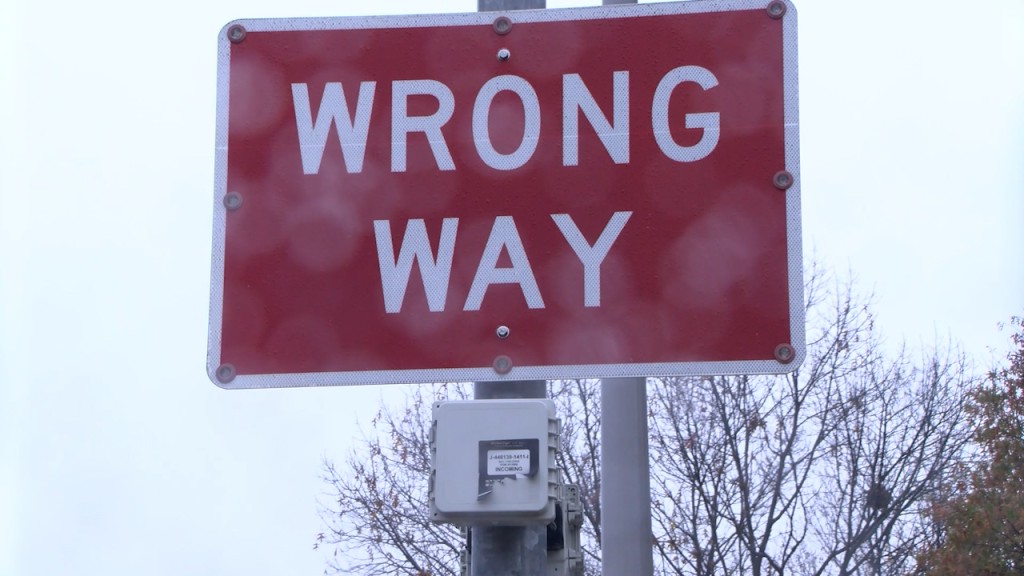 Massachusetts is looking to Rhode Island as a way to limit the number of wrong-way driver crashes in the state, by installing wrong-way driver detection systems on highway ramps across the state.
In 2015, Rhode Island installed 24 wrong-way detection systems on highway off-ramps, later adding two more systems, bringing the state up to its present-day total of 26 cameras.
Since 2015, the Rhode Island Department of Transportation's traffic safety engineer Steven Pristawa told ABC 6 News that there have been over 600 wrong-way drivers picked up by these cameras, which have resulted in just one, non-fatal accident because of wrong-way driving.
"Between 2008 and 2015, we had 13 fatalities regarding wrong-way driving. So, in response to that, we did look into this system," Pristawa said.
Earlier this month, the cameras caught a wrong-way driver on Point Street.
The cameras work by flashing red lights on a wrong-way sign as a car drives by to alert the driver. Once they pass the lights, a camera flashes a photo of the car's license plate, and if they still don't turn around, the Department of Transportation and state police are notified.
In the case of the Point Street incident, after seeing the flashing lights, the driver turned around and went the right way.
Overnight Monday, Massachusetts launched a $2.6 million wrong-way detection system pilot program on its highways, putting up 16 detection systems across the state in an effort to offset a growing number of wrong-way crashes.
"These were picked, by the way, based on the actual configuration of those interchanges and incidents of wrong-way drivers in those areas," said Jonathan Gulliver with the Massachusetts Department of Transportation. "These were all very deliberately chosen."
Among the increasing number of crashes included a crash in Mansfield in May that killed a Smithfield woman.
The systems were also installed as far as southeastern Massachusetts, including in Fall River, by exit 11 on Interstate 195 east.