Wrongful death lawsuit filed against Hernandez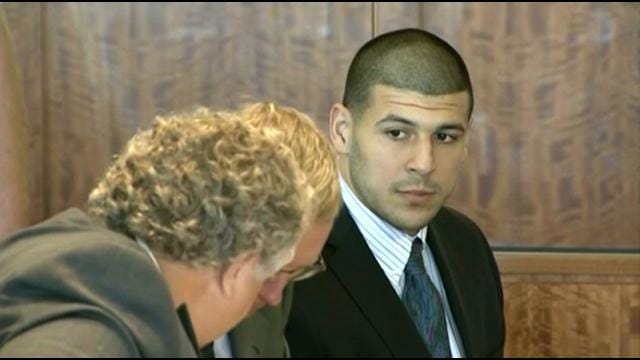 By: Melissa Randall
Aaron Hernandez is in a new restrictive unit following a jailhouse brawl earlier this week. And now there are more legal troubles for former New England Patriot. A wrongful death lawsuit has been filed against Hernandez in a Boston double murder case.
TMZ Sports is now reporting Hernandez was unrestrained when the lashed out and hit a handcuffed inmate. The website says the other inmate was taunting Hernandez. The 24-year-old has been moved to another cell, and will now only be allowed out of his cell for one hour a day. During that time he'll be cuffed and chained.
The sheriff says Hernandez's celebrity status makes him a target for inmates looking to raise their profile behind bars.
"I'm not saying that happened in this case but those are kind of the things that make us decide to put people in special management so those things that kind of things don't happen," said Thomas Hodgson, Bristol County Sheriff.
Hernandez will remain in restrictive custody for 30 days. He could face additional disciplinary action or criminal charges pending the out come of the investigation.
The jailhouse fight comes as a $12 million dollar wrongful death lawsuit is filed against Hernandez in a separate case. According to the Boston Globe two 6 million dollar law suits filed Wednesday are linked to the deaths of Daniel Abreu and Safiro Furtado. The men were gunned down outside a Boston nightclub in 2012. Hernandez is being investigated in their murders.
Hernandez has pleaded not guilty to murder and weapons charges in the death of Odin Lloyd. Llyod's body was found near the North Attleboro home of Hernandez last June.
On Thursday associates of Hernandez are scheduled for court proceedings. Friend Carlos Ortiz, fiancée Shayanna Jenkins and cousin Tanya Singleton all have pre–trial hearings for their alleged roles in the Lloyd murder case.
© WLNE-TV 2014
Follow me on Twitter @MelissaARandall