WWE returns to Providence with 'Wrestlemania Backlash'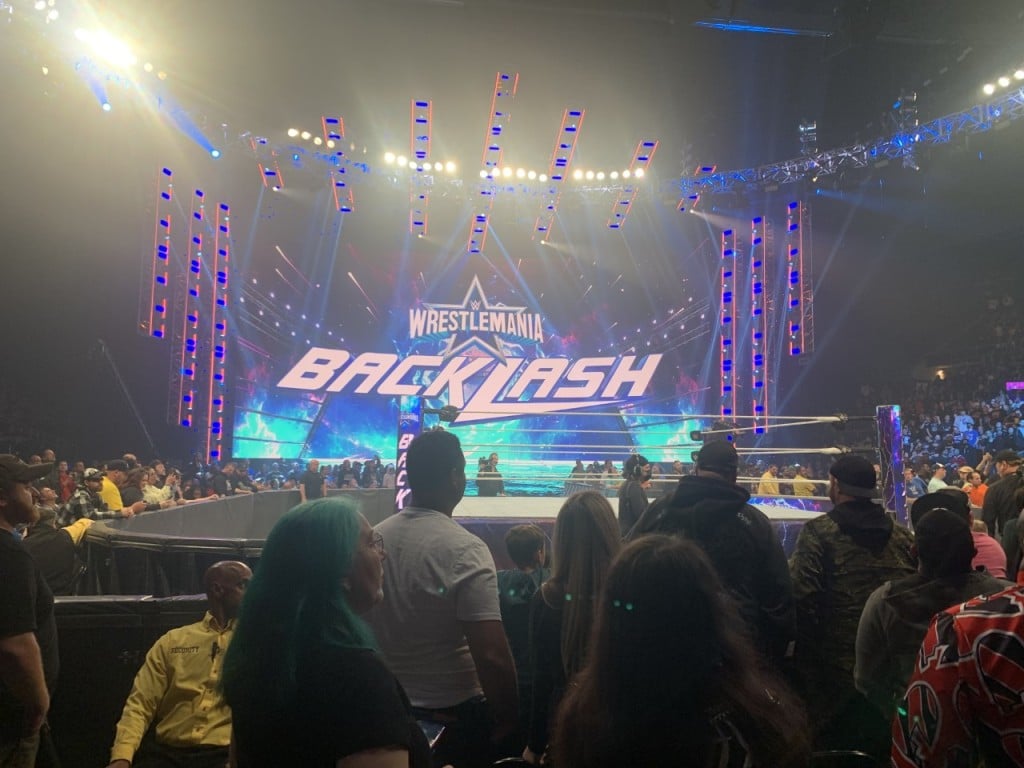 PROVIDENCE, R.I. (WLNE) — Wrestling made its return to the Dunk' Sunday night with Wrestlemania Backlash.
The World Wrestling Entertainment premium live event was the first time the company returned to Providence since November of 2021 for a live recording of their weekly television show Monday Night Raw. The Dunkin' Donuts Center has not hosted a WWE pay-per-view since 2009, with the same event! Backlash.
The six match card packed the Dunkin Donuts Center. While a total number of attendance was not revealed, the available 13,000 plus seats were packed to capacity. This is the first WWE event at the Dunk' where masks were not required, and with COVID cases slightly on the uptick, and all Rhode Island communities rising to a medium level, you could still find a number of people enjoying the event with their mask, not cheering any less than those maskless.
The event began at 8 p.m. with fireworks blasting through the arena, and ended the same way at 11 p.m.
Families, couples, friends cheered as loud as they could from start to finish. Whether it was a worldwide superstar Ronda Rousey winning her second championship for the company right in Providence, or WWE megastar Roman Reigns standing tall at the end, messing with the crowd along the way, Providence came out in a big way to show the WWE some love in their return. Even a familiar face to ABC 6, Matt Riddle, shined in the main event before ending up on the losing side.
Speaking with people walking into and leaving the event, fans traveled from Massachusetts, Connecticut, even some from New York just for the chance to be in the crowd of a pay-per-view event, and every person ABC 6 spoke with felt like it was a strong return, and hopeful for the next event.
The WWE has not set a return date to Providence, but one can assume it won't be too long until pro-wrestling makes its way to the Dunk', possibly a newly named arena.