WWII Memorial pool now closed every Sunday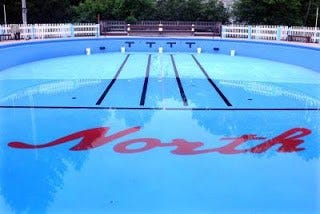 by Shannon O'Hara
Due to budget constraints, the WWII Memorial pool near town hall in North Attleboro will now be closed every Sunday.
The pool opened this past Monday kicking off the summer season.
The Parks and Recreation Department decided to close every Sunday because they are the least attended day according to past records.
Among the dues including staff, electricity, water, etc., it costs around $1100 a day to run the pool.
Donations are still being accepted in hopes to open on Sundays again.
They can be made by calling the Parks and Recreation office at (508) 699-0145.
(C) WLNE-TV 2014