Wyatt board opens discussion of lawsuit for public comment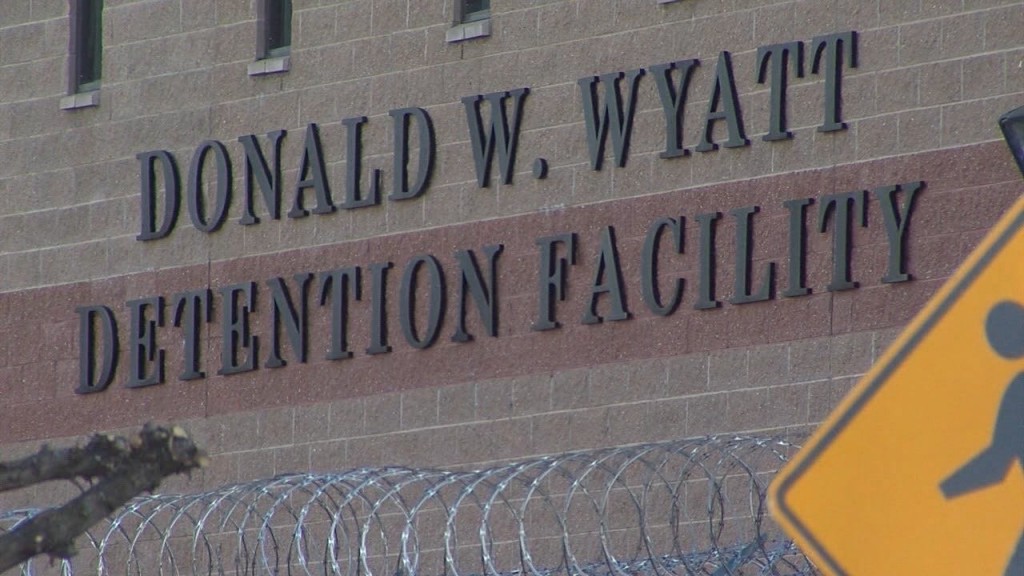 By News Staff
Email: news@abc6.com
Twitter: @ABC6
CENTRAL FALLS, R.I. (WLNE) – The board of directors at the Wyatt Detention Facility in Central Falls opened their board meeting to the public Wednesday morning to get some input in regards to their effort to remove ICE detainees from the facility.
The city of Central Falls and the board of directors for The Wyatt are being sued by the prison's bondholders for their efforts to remove ICE detainees from the facility.
Bondholders with UMB Bank said doing so could cost them more than $130 million dollars.
The Board of Directors opened their meeting, hoping for some public input on the matter, but received no public comment.
The board then went into executive session for the rest of the meeting before coming back out and voting not to disclose any of the litigation that was discussed behind closed doors.
"The Board of Directors had to meet to make decisions about the directions that the mediation is going," said Board Chairman Joseph Molina Flynn. "So that was the purpose of today's meeting. We had to make certain decisions to authorize our council to take certain actions while they are going thru this litigation. And so that's what happened, but they are sealed because of the nature of the litigation."
In early April, the Board of Directors for the Wyatt voted to suspend their contract with ICE for at least 90 days and remove their detainees from the facility, the prison's bondholders then filed a lawsuit seeking receivership so the Wyatt could continue its day-to-day operations.
The board says they do not believe there are currently any ICE detainees inside the facility, and that they hope to settle this lawsuit.
©WLNE-TV / ABC6 2019