XQ+RI Conference
Governor Raimondo spoke today at XQ+RI conference.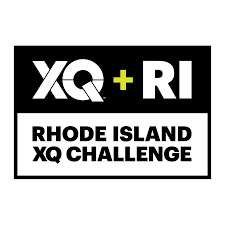 PROVIDENCE, R.I. (WLNE) – Governor Raimondo spoke today at XQ+RI conference.
Trinity Academy for the Performing Arts (TAPA) in Providence and Ponaganset High School in the Foster-Glocester Regional School District will receive best-in-class advisors and tools informed by leading edge research to turn their bold and innovative designs into reality and serve as beacons of what's possible for all Rhode Island high schools.
Both schools will also receive two-year grants of $500,000 each and become part of XQ's Community of Practice, a diverse group of innovative schools nationwide that learns from and with one another, alongside leading education researchers and experts.
The XQ+RI Challenge invited all 64 public high school communities across Rhode Island to rethink high school in order to expand educational equity and prepare today's students for tomorrow's world. Of the 32 high school teams that submitted proposals, 20 received planning grants in June of 2019 and then conducted an intensive design process over seven months.
"I'm thrilled that XQ chose to work with Rhode Island on this groundbreaking partnership," said Governor Gina Raimondo. "The XQ+RI Challenge represents a unique opportunity for our state to continue to push ourselves on behalf of all Rhode Island students. These innovative proposals have been developed by local school communities and will have lasting implications for our entire state. I'm proud that Rhode Island is a model for how students, educators, and policymakers can work together to transform high school education."
"XQ is proud to work with Rhode Island in our collective focus on cultivating a new generation of high schools designed to meet the unique challenges of students and achieve breakthroughs in educational equity," said Russlynn Ali, CEO and Co-Founder of XQ Institute. "We are grateful to and inspired by the leadership and unwavering focus of Governor Raimondo and Commissioner Infante-Green, as well as the 20 school teams throughout Rhode Island. We know the work ahead is hard—but necessary—and we are ready to learn together as we usher in transformation across the nation."
Ponaganset High School, located in the rural Foster-Glocester School District, will transform their culture toward creating high expectations for all students—including students of color and those with special needs—by rethinking time, using space creatively, and developing new course pathways to put students at the center of their educational experience.
"I am so proud of what these school communities have to done to earn their XQ+RI designations. They are outstanding examples of how we are working to advance Excellence in Learning across Rhode Island," said Angélica Infante-Green, Rhode Island Commissioner of Elementary and Secondary Education. "We can no longer accept one-size-fits-all approaches to high school. That approach has left too many students and schools playing catch-up. The XQ+RI partnership proves that community input matters deeply—because students, educators, and families know what they need to prepare our young people for success."
Other participants in the XQ+RI Challenge, 360 High School in Providence and Woonsocket High School. These schools were very ambitious in presenting how to enable students to become owners of their own learning and social change agents. Each team will receive XQ Accelerator Awards of $120,000 each this year, which they can use to advance their bold ideas for whole-school transformation.
A third element of the challenge includes 16 Rhode Island schools that will be recognized with $20,000 XQ Momentum Awards for their commitment to diving deep into their schools' data and confronting issues of equity and rigor with candor. In addition these schools will receive ongoing support from webinars through the year allowing them full access to XQ tools and resources. The third component of the challenge includes the 16 high schools that will be recognized with $20,000 XQ Momentum Awards for their commitment to diving deep into their schools' data and confronting issues of equity and rigor with candor. They will also receive ongoing support—from webinars throughout the year to full access to XQ tools and resources.
The XQ Momentum awardees are: Dr. Jorge Alvarez High School in Providence; Barrington High School in Barrington; Chariho Regional High School representing the Chariho Regional School District; William B. Cooley Sr. High School (JSEC) in Providence; E-Cubed Academy in Providence; East Providence High School in East Providence; Evolutions High School in Providence; Highlander Charter School in Warren; Hope High School in Providence; The Learning Community Charter School in Central Falls; The MET – Metropolitan Regional Career and Technical Center in Providence; Mt. Hope High School representing the Bristol-Warren Regional School District; Mount Pleasant High School in Providence; Scituate High School in Scituate; Smithfield Senior High School in Smithfield; and YouthBuild Prep in Providence.
XQ+RI is a one of a kind partnership which engages communities to create student-centered schools that assist in helping young people prepare for the future. XQ is the nation's leading organization which readdresses high school education so that every student succeeds no matter the student's race, gender, or zip code.
XQ first launched in 2015 as a nationwide open call to readdress and redesign the American high school.
10,000 + people from every state answered the call with unique ideas for innovative, student-centered high schools. This is the organization's first statewide partnership, and XQ will be providing implementation grants of up to $500,000 each for successful redesign plans.
For more information on XQ+RI click, here.