You could be part of the 'Terror' in Rhode Island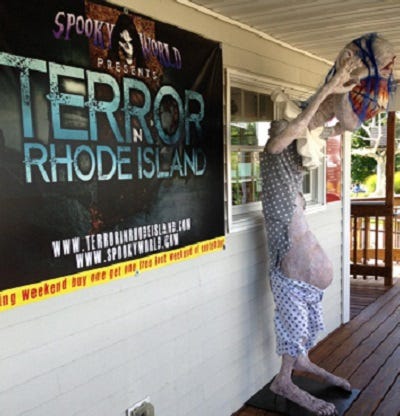 Alana Cerrone
Have you ever wanted to scare someone, and get paid for it?
Spooky World is about to have its grand opening at Mulligan's Island in Cranston but first, it's looking for the cast of characters who will spook and scare Rhode Islanders this fall.
The haunted attraction is hosting an open house Sunday from noon to 4:00 pm. Anyone interested in being part of the attraction is encouraged to come out for more information.
Spooky World's "Terror in Rhode Island" is opening to the public September 27 at Mulligan's Island on New London Avenue.
(C) WLNE-TV 2013